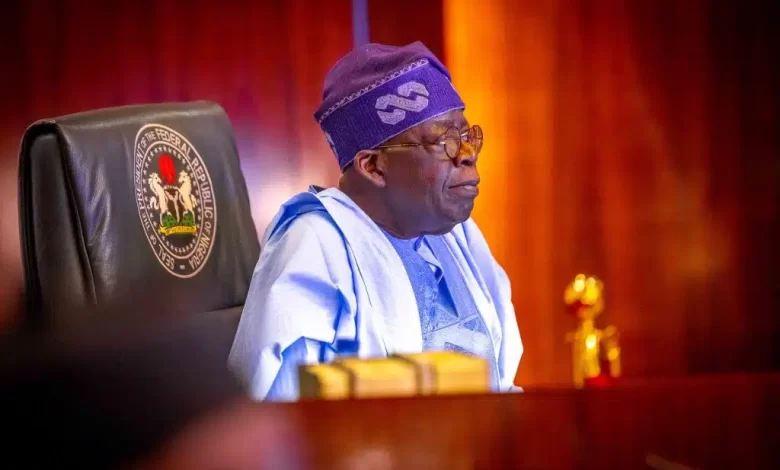 The Trade Union Congress (TUC) has issued the federal government another one week ultimatum to address its demands or risk an industrial action.
Politics Nigeria reports that the Nigerian Labour Congress (NLC) has also issued similar threat over President Bola Tinubu-led government's failure to meet its demand after fuel subsidy was removed.
Addressing journalists after a closed-door meeting with the minister of labour and employment, Simon Lalong in Abuja on Tuesday, TUC President, Festus Osifo, said that the congress is tired of holding endless meetings and wants definite pronouncements from the president on their demands.
Osifo also clarified what seems to be a division between the NLC and the TUC, maintaining that there is no crack in their ranks.
The labour minister also confirmed the meeting with the union leadership, saying the Federal Government has been making efforts to address their concerns.
"I had the privilege of meeting with the leadership of the Trade Union Congress (TUC) once again, marking the second time in as many weeks. My purpose was to personally update them on the efforts that the Federal Government has been making to address their concerns since our last meeting," Lalong tweeted.
"In the company of Minister of State Hon. Nkeiruka Onyeajeocha, I spoke to the TUC members, explaining that following our previous meeting, I had a conversation with the President. During this discussion, I emphasized the critical issues raised by the labor union.
"I implored the TUC to exercise patience, sharing that, before the President's departure for the United Nations General Assembly in New York, he was fully briefed on the matters at hand. Furthermore, he provided clear directives on how to proceed with the issues, especially after his personal interaction with labor leaders."
Tuesday's meeting followed a similar meeting held wherein the union gave the government a two-week window to address the impasse.
The issues to be addressed within this period include wage awards for federal civil servants, tax exemption for some categories of workers, as well as setting up structures for the effective implementation of the palliatives from the federal government.