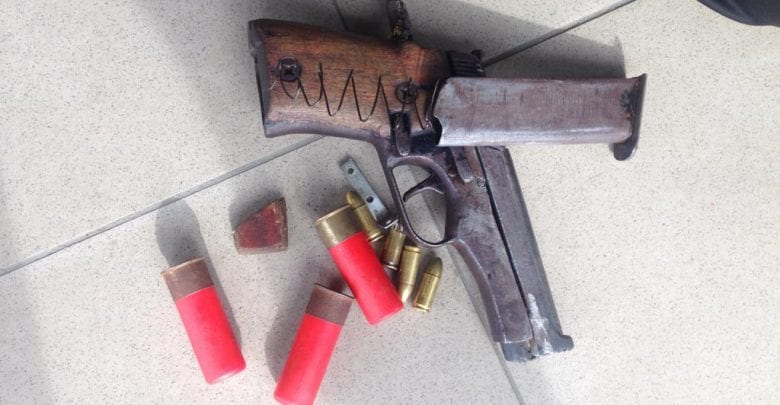 Amidst several cases of robbery attacks in Lagos, a young man, Timothy Oladipupo, was stabbed by suspected cultists while keeping watch over his neighbourhood.
The incident which occurred at Olabode Street, Ogudu/Ojota area, around 5:00 am on Sunday, left Mr Oladipupo in the pool of his own blood.
POLITICS NIGERIA gathered that Mr Oladipupo, in his usual manner since the recurring robbery attacks started in Lagos suburbs, joined his colleagues who stay out in the night to safeguard the community.
Residents who spoke with this paper confirmed that it started with noise from a nearby house at about 4:00 am and Mr Oladipupo went there. Upon getting there, it was a fight between a gang of boys and the landlord's son named Samson. They used to be friends until the brawl of Sunday, POLITICS NIGERIA understands.
According to eyewitnesses, Mr Oladipupo, who was enraged because the gang are not residents of the neighbourhood, tried to send them away to salvage the situation by using sticks. In the process, the gang signalled to their ringleader, one Biola Akinbobola, who later mobilised some suspected cultists belonging to the Aye confraternity into the neighbourhood.
While narrating how the incident happened, the elder brother of the victim, Dare Oladipupo, explained that some of the suspected cultists mobilised, stabbed his brother with a dagger at gunpoint.
Pictorial evidence obtained showed that Mr Oladipupo was stabbed on the head and the right arm.
"Biola uses them. They have been constituting a nuisance," Dare told POLITICS NIGERIA in a telephone interview.
Our reporter learnt that Mr Oladipupo, who was immediately rushed to a nearby hospital that morning, is still undergoing treatment as at Monday night.
Dare reported to the police station at Ogudu Area H, leading to the arrest of the landlord's son and one other suspect, Taofeek. On Monday, the two suspects were transferred to the state Criminal Investigation Department (CID) in Panti for further investigation, while the police are still searching for the other suspects.
A reliable source in the area who sought anonymity identified the suspects yet to be nabbed as Biola Akinbobola, Ibrahim, Ademola, Adeshina Adedeji Olusegun, Ahmed and Lateef.
The spokesperson of the Lagos State police command, Bala Elkana, however, confirmed to POLITICS NIGERIA that two of the suspects are in the police net.
"It is not really a cultist attack per se, according to the brief I got- as if they were gambling there. All those gangsters. A fight now ensued as a result of the gambling," Elkana said in a telephone interview on Monday night.
He however assured that the police is investigating the matter to see what led to the involvement of Mr Oladipupo till the point of being stabbed.
"What we are not sure is how this boy becomes their victim," He added.