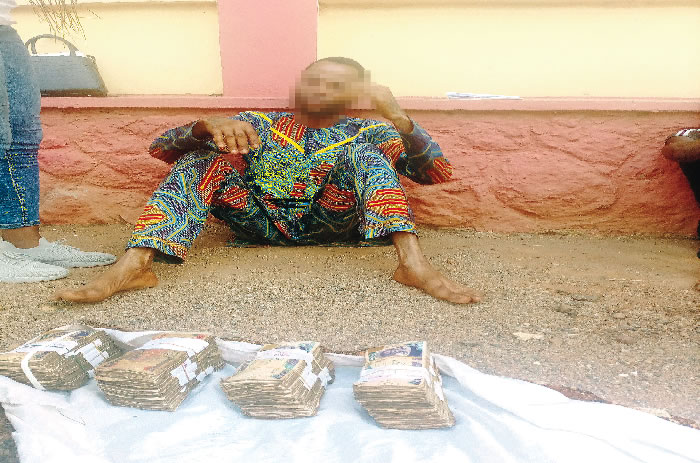 Ifasoji Ayangbesan, a 35-year-old suspected ritualist, shocked everyone when he confessed that he bought a pair of fresh human legs for just N20,000.
Politics Nigeria gathered that Ayangbesan, who was accused of attempting to bribe policemen with N1m to evade arrest over the killing of one Adeyemi, said he did not participate in the killing.
The victim was reportedly killed on January 28, 2023.
The suspect was paraded alongside 12 other suspects on Wednesday, May 3, at the Ogun State Police Command headquarters, Eleweran, Abeokuta.
Ayangbesan, who is a resident of the Iloti axis of the Ijebu-Ode Local Government Area of the state, said he collected the legs from his friend, Lukman, whom he said exhumed the corpse from a cemetery and severed the legs.
He said, "I bought the two fresh human legs, but I was not involved in the murder of the victim. I was approached by my friend, Lukman, who told me he had a pair of legs to sell.
"Though I told him I did not need them, he convinced me to use them for a ritual to better my life and I agreed."
When confronted with the allegation of an attempt to bribe policemen, Ayangbesan said a lawyer had instructed him to provide N10m to secure his release, but he was only able to gather N1m.
He said he was arrested when he went to deliver the money to the lawyer.
Other suspects paraded include five suspected cultists, eight armed robbery suspects and one suspected serial killer.
The state Commissioner of Police, Olanrewaju Oladimeji, paraded the suspects who he said would soon be charged in court.