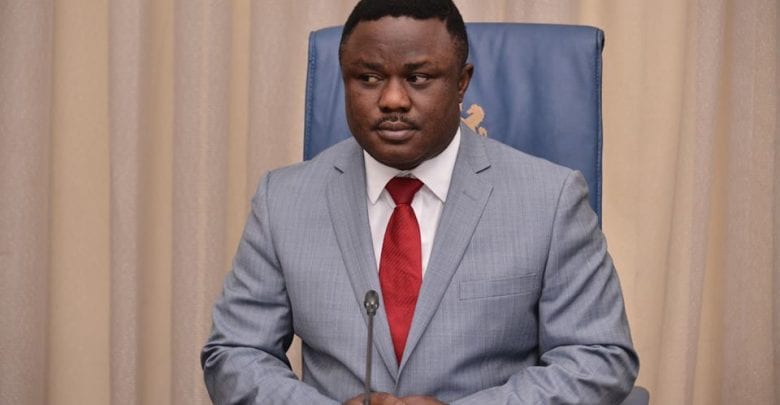 In a surprising move, city sweepers of Calabar, the Cross River state capital, numbering about 100, have littered the front of the governor's office with garbage in protest of their four months' unpaid salary.
POLITICS NIGERIA reports that the women confirmed that the last time they were paid their monthly stipends was in December of 2022.
Their protest attracted the attention of passers-by, leading to obstruction of vehicular movement around the seat of power located on Leopard Road.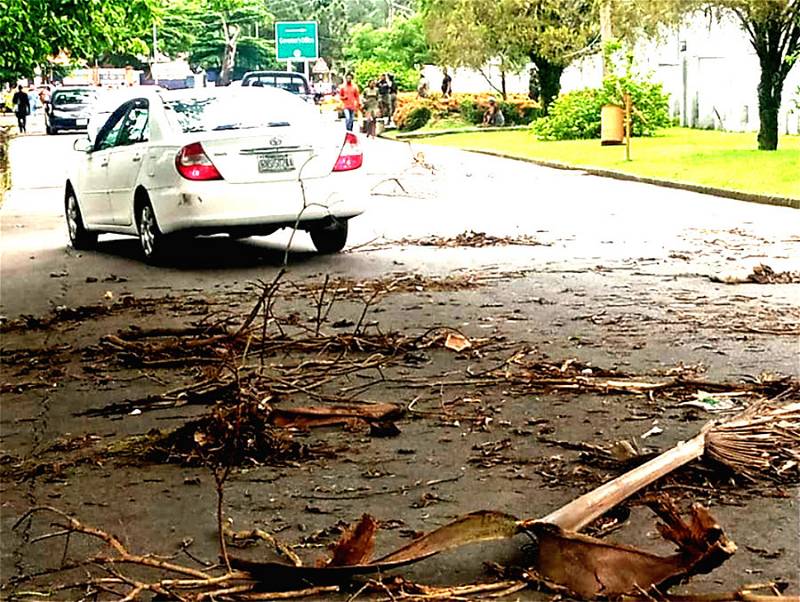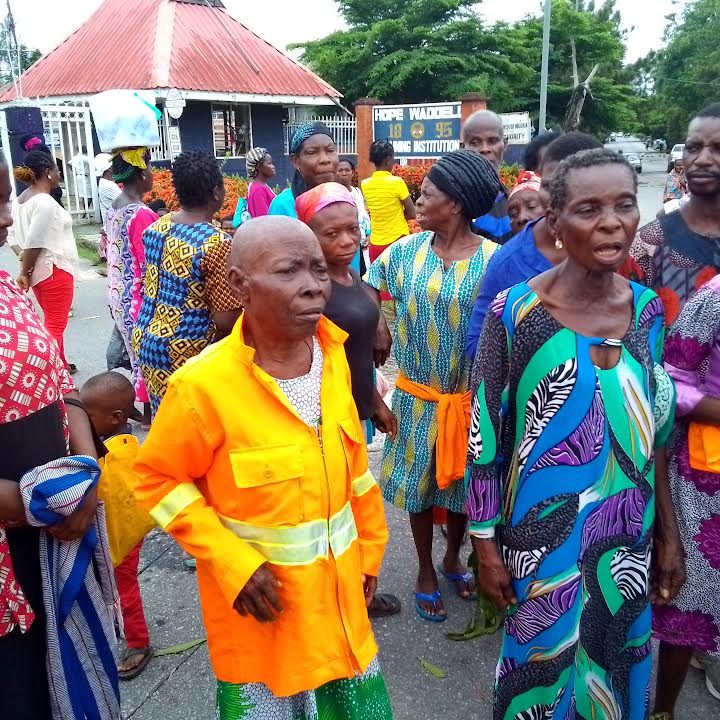 This newspaper observed that the women poured debris from the waste bin and other garbage from the first gate, which is the main entrance used only by the governor to the second gate, used by other persons.
One of the affected sweepers, Mrs Iquo Asuquo, said they had been unpaid since December 2022, and this month of April will make it four months, reports Vanguard.
"The salary they pay me is just 10,000 naira. Some of my colleagues collect even less, yet they have been unable to pay us.
"We decided to express our displeasure today by littering front of the governor's office with refuse, because all the appeal to our employer seems to be irrelevant and this government is leaving in a less than 35 days.
"They should just pay us, some of us are widows and have kids to take care of.
"We use the monthly stipends to buy vegetable, resell, while some sell 'table market' at Marian and Watt markets. We are barely surviving," she said.
Another affected sweeper, Mrs Deborah Essien, said that they wanted to get the governor's attention in case their handlers were not telling him the truth about their pathetic and unfortunate situation.
"We are suffering. Many are dying, you can imagine, living on N8,500 as a widow with five children.
"We are appealing to Professor Ben Ayade to help us. We did not mean to be irrational, but we want our plight to be taken serious because if nothing is done we will come back again," she said.
It is also reported that security personnel including policemen, Department Security Services, and the DSS, were seen trying to stop passers-by and journalists from taking pictures and making videos as they were "apprehending" onlookers and deleting the pictures from their devices.