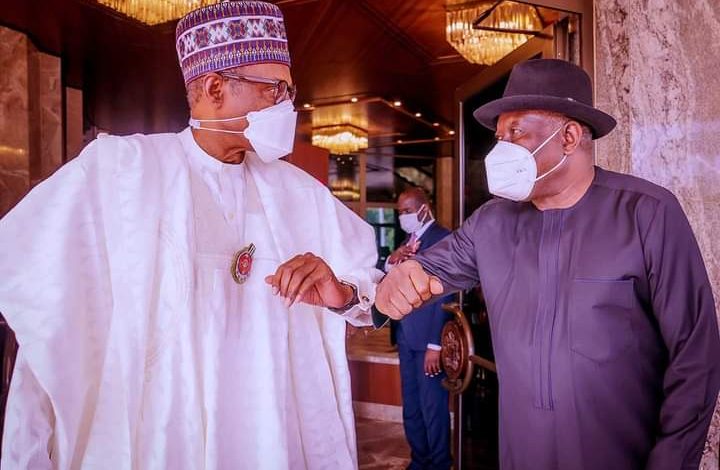 Human rights activist, Omoyele Sowore, on Friday criticised Thursday's meeting between President Muhammad's Buhari and his predecessor, Goodluck Jonathan.
POLITICS NIGERIA reports that both men met behind closed door at the Presidential Villa, Abuja.
Although the details of the meeting remain undisclosed, it is likely connected to Jonathan's work as Special Envoy of the Economic Community of West African States (ECOWAS) where he is leading mediation talks even as Mali remains under military rule following the August 2020 coup that ousted President Ibrahim Keita.
Reacting to the meeting between Jonathan and Buhari, Sowore degraded the two Nigerian leaders.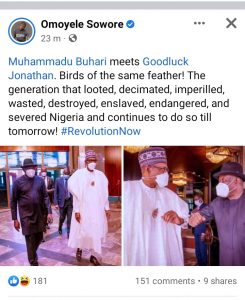 He wrote on his verified Facebook page: "Muhammadu Buhari meets Goodluck Jonathan. Birds of the same feather! The generation that looted, decimated, imperilled, wasted, destroyed, enslaved, endangered, and severed Nigeria and continues to do so till tomorrow!"