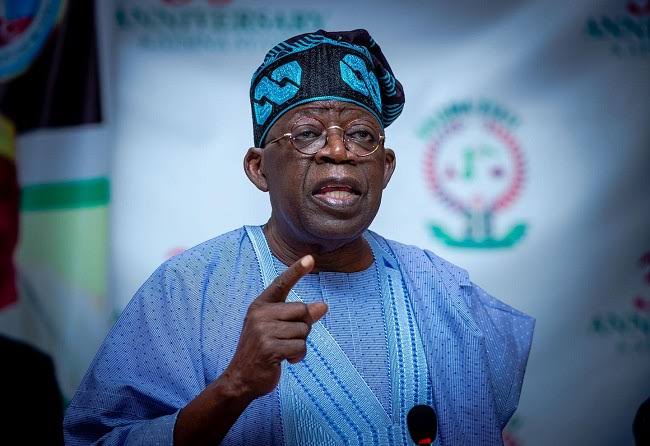 President Bola Tinubu has asked a United States District Judge, Nancy Maldonado, to order Chicago State University against the release of his privileged information.
Tinubu, in a motion filed on Monday by his lawyer, Christopher Carmichael, pleaded with the university to hide his admission records, transcripts and gender and release only his certificate to the legal team of former Vice President Atiku Abubakar.
Carmichael maintained that "the most critical fact has already been clearly and unequivocally established" by Tinubu's alma mater, Chicago State University.
The motion filed by the lawyer partly read: "The most critical fact has already been clearly and unequivocally established by Chicago State University: Intervenor was awarded the degree as he stated. This point is irrelevant to the applicant because he is not seeking anything more than opposition research on a political opponent.
"The magistrate judge clearly erred in granting the application for discovery and concluding that Chicago State University must respond to the document and deposition subpoenas. That conclusion should be set aside and the application should be denied because the information sought cannot be used and therefore is not 'for use' in the foreign proceedings.
"Even if a narrow subset of information can be considered 'for use' in the foreign proceeding, that is limited to the diploma submitted to INEC. Fishing expeditions into other documents and more document productions must be precluded."
Politics Nigeria earlier reported that Atiku had secured an order from a US magistrate, Jeffrey Gilbert, for Chicago State University to make Tinubu's academic records available to his legal team.
The documents sought by Atiku, through his counsel, Angela Liu, include the record of Tinubu's admission and acceptance at Chicago State University, dates of attendance, degrees, awards and honours attained by the president at the university, among others.