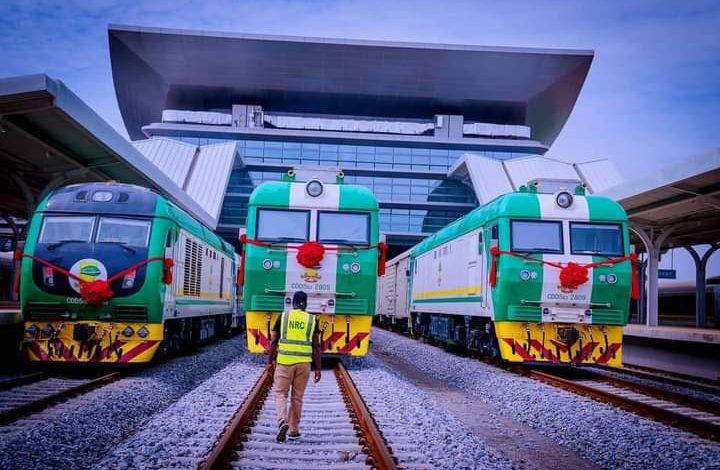 The Bola Tinubu-led government has concluded arrangements to complete the $2 billion Kano-Niger international rail project by 2025.
Minister of Transportation, Saidu Ahmed Alkali, disclosed this during an inspection tour of the project on Friday.
Alkali, who spoke with journalists at Dadinkowa village in Jigawa State after a long inspection of the ongoing project, expressed satisfaction at the level of work done so far.
The minister expressed optimism that the contractors handling the project would deliver it in good time considering the level of commitment they have so far exhibited.
"I am impressed with what I have seen. We came all the way from Dawanau to where we are now so that we can have first hand information of the level of the execution of the project and the compliance with the specifications of the contract," the minister said.
"Hopefully, the contractors will meet the set target. When you look at the project from Dawanau to where we are, you can see that the major part of the work is almost accomplished if you look at the earth clearing and bush clearing. Hopefully, they will meet up with the 2025 target."
Reacting to questions on whether the cost of the budget would be reviewed considering the current economic situation, the minister said there was need for both the contractor and the Federal Government to make sacrifices.
"If you look at this, it all depends, because even the contractor himself has to make some sacrifices because we want to fix Nigeria. Everybody has to contribute their own quota to the development of this country," he added.
Alkali said his mission to Kano-Maradi railway project was part of his schedules to inspect all the ongoing railway projects across the country, saying: "I intend to be in Port Harcourt next week. The earthwork here is around 80 percent now; and I am satisfied with the level of work so far."
Speaking on the project, the lead contractor, Mr. Vladislav Bystrenko, revealed that the contract sum was $1.95 billion.
According to him, they resumed work on designing, land survey, supervision of the entire area for the project, even before money was released to them.
Politics Nigeria reports that the contract papers for the project, which was initiated by the immediate-past administration of ex-president Muhammadu Buhari, were signed in 2021, while execution of the project commenced in 2022.
The Kano-Niger international rail project, expected to boost economic activities between Nigeria and Niger Republic, started from Dawaunu, Kano and terminated at Maradi in Niger Republic.