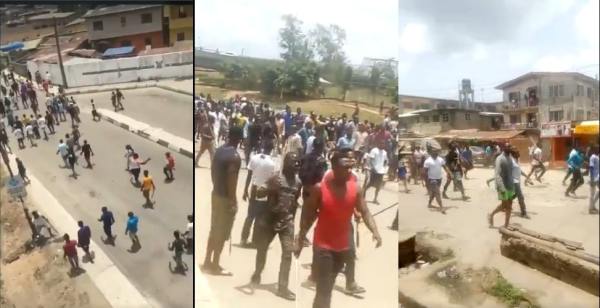 On Monday, angry youths in Oworonshoki and Bariga areas of Lagos state have resisted the purported attacks by a gang of armed robbers known as One Million Boys.
POLITICS NIGERIA understands that the criminal gang had written letters to Lagos communities including the two downtown areas. In the letters, the group threatened to carry out armed robbery attacks in some listed neighbourhoods.
Although the Lagos State Commissioner of Police, Mr Hakeem Odumosu, had urged residents in the state to disregard letters addressed to their communities, there have been reports of robberies in some parts of the state.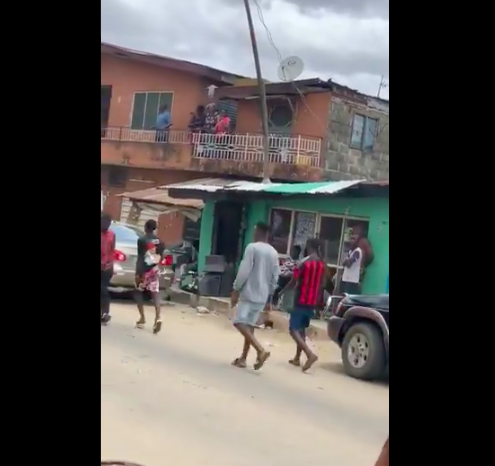 The police chief said the security agencies had been carrying out land and aerial surveillance to ensure the safety of residents during the lockdown imposed by the Federal Government to tackle the Coronavirus.
Notwithstanding, on Monday, POLITICS NIGERIA obtained videos and pictures of armed youths who displayed their readiness to confront the group.
In the multimedia clips, the youths, who were out in their large numbers, carried machetes, planks, daggers and other weapons; marching towards a direction.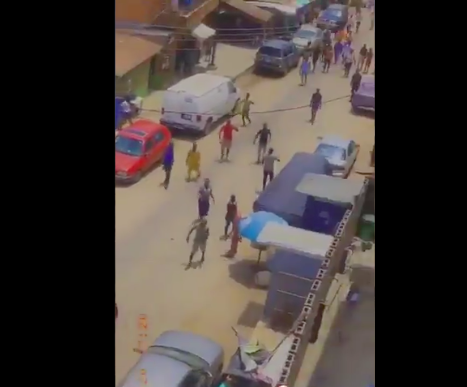 There were also chants to allay fears of residents and show the dreadful nature of the angry youths.
"Are they whining us? One Million Boys in Oworo? You don't know that we are one billion boys in Oworo? Can't you see us," a middle-aged man said in one of the clips.
Youths in Oworonshoki just chased Them Notorious One million boys gang out of Oworo

Stand by for Further Information.#Lagos #Oworo #Oworoshoki #Oworonshoki #Covid19 #Community #OworoTv pic.twitter.com/PMvyyASj2k

— Oworo Tv (@OworoTv) April 20, 2020
This paper also gathered that the angry mob chased away the criminal gang. Meanwhile, when POLITICS NIGERIA reached out to the Lagos State police spokesperson, Bala Elkana, he confirmed that the security operatives got calls from the affected area.
He noted that police officers are fully on ground and are keeping vigil to ensure that tranquility is restored to the area.
"We got calls from Bariga and Oworonshoki. Our teams are fully on ground. What we have again are youths armed with cutlasses in large number that they heard that one million boys are coming as such they are keeping vigil," He told our correspondent on Monday afternoon.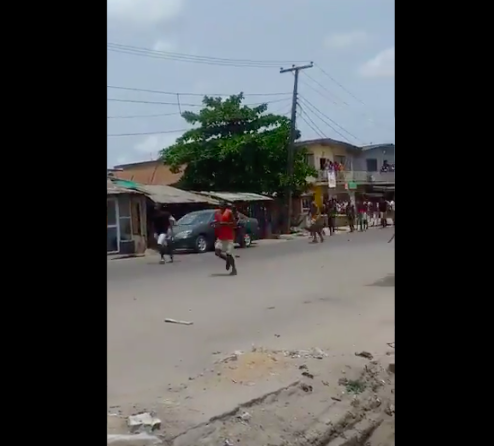 UPDATE
The Rapid Response Squad of the Lagos State Police Command has issued a statement that normalcy has been restored to the area.
"Police officers acting on a tipoff from concerned residents got info that some hoodlums were planning to stage an attack against residents of Oworonshoki. The youth in the area came out wielding bottles but we got there on time to handle the situation. Normalcy has been restored."