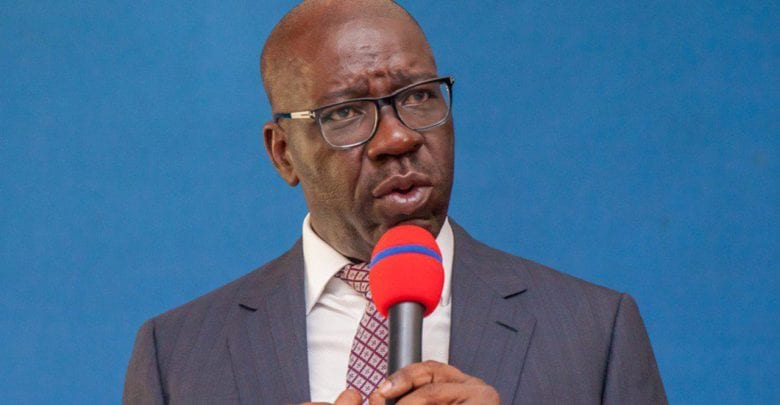 The governor of Edo State, Godwin Obaseki has threatened his former political Godfather and National Chairman of the All Progressives Congress, APC, Adams Oshiomole over moves to undermine him in the state.
Politics Nigeria was reliably informed that at a meeting with chairmen of the All Progressives Congress (APC) across the 18 Local Government Areas of the state, the governor said anti-party activities carried out either by the suspended National Chairman of the APC, Adams Oshiomhole or his allies in the EPM would be dealt with.
The governor warned Oshiomhole to desist from his provocative activities or he may be forced, as governor, to invoke his powers to deal with him pointing that the national chairman would not condone a fraction of his misdemeanour when he was the governor of the state.
It is no longer news that Oshiomole and Obaseki have been at loggerheads as the state gubernatorial elections draw closer. The former has refused to endorse the latter which has fueled rumours that Oshiomhole plans on replacing him with another candidate.
This has however been met with stiff opposition from organs of the party in the state.