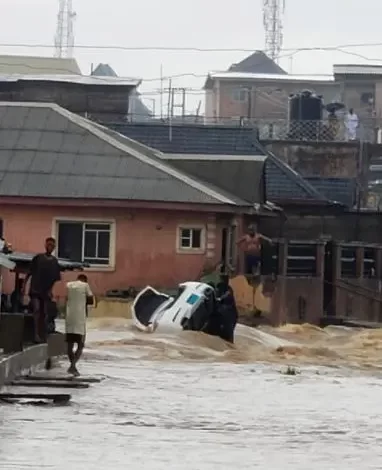 Two children have been reported dead after a recent flood incident in Nkwele-Awka, Anambra State.
The children, ages four and seven, lost their lives at two separate locations in the area.
Politics Nigeria learnt that one of them was swept away while disposing refuse along the flood plain, while the other died in an attempt to pick his slippers from running flood water.
"She was pouring the waste inside the drainage when her leg suddenly slipped and she fell inside the drainage and was carried away by the heavy flood," said Ify, a resident of the area.
When contacted, the state police spokesman, Tochukwu Ikenga, said the incident had not been reported to the command.
He, however, described the case as an environmental disaster, assuring of the command's continued collaboration with the government to improve safety in the state.
"This is pure environmental disaster but we keep working with the government to make sure safety is improved," he said.