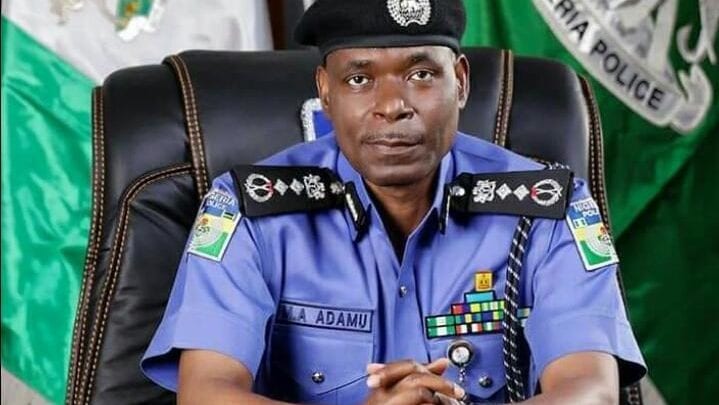 Two fake soldiers have been arrested in Lagos over their roles in the murder of a police officer, Onalaja Onajide, POLITICS NIGERIA has gathered.
Kehinde Elijah, 45, was arrested on Saturday 16th of May at his residence in Okokomaiko after being identified as a suspect in the murder. The second suspect, Ezeh Frank Joseph was also arrested by detectives attached to Ilemba Hausa Police station on Sunday at his Ajangbadi residence.
Both men reportedly shot at the Divisional Police Officer and the Station Guard of Ilemba Hausa police division on the 10th of May 2020 at about 2140 hours.  The DPO survived the attack but the Station Guard, Onajide died from gunshot wounds.
Investigations reveal that trouble started after the first suspect, Elijah was at the Station to solicit the release of his motorcycle which was impounded by the Police for violating the ban on the use of commercial Motorcycles. He was not happy with the DPO's refusal to release the motorcycle to him thus launching the vicious attack.
Police discovered four pairs of military fatigues in Elijah's apartment during a raid and upon interrogation, the suspect revealed that he deserted the military in 2015 when he was deployed to the Northeast to fight insurgency. He has been in Lagos since then terrorizing members of the public.
The second suspect, Ezeh, deserted the military while undergoing basic military training. The suspects will soon be charged to Court.
Photos below;