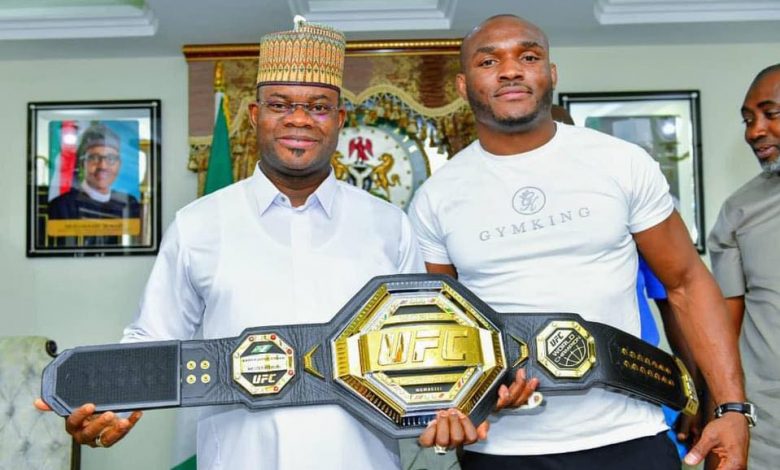 UFC welterweight champion, Kamaru Usman has arrived in Nigeria for the first time in several years.
Usman is currently in the country to kick-off a community project for the people of Edo state, his state of Origin.
The Champion paid a courtesy visit to Kogi State Governor Yahaya Bello on his arrival on Thursday. He is expected to visit Lagos where he would be the guest of the media on Sunday.
Usman is currently on a 19-fight winning streak, the longest ever in the welterweight division. He had not been to Nigeria since he migrated to the United States with his family as an eight-year-old.
From Lagos, the martial artist will head to Edo, his home state, for his project. Usman announced on Instagram on Wednesday that he was "coming home".
"I looked at my passport and realised I hadn't been home since I was a kid, that's when I knew it was time," he added.