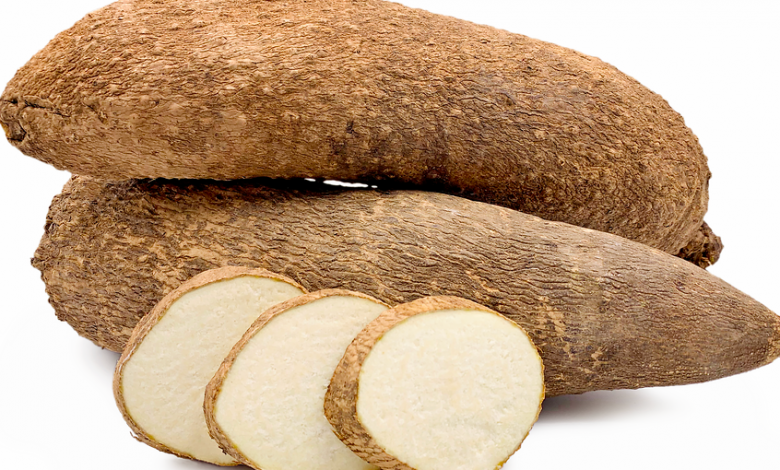 The indigenes of Ufuma community in Anambra, Abuja branch on Saturday, celebrated the 2021 New Yam Festival to mark the tradition inherited from their ancestors.
Speaking at the occasion, Mr Ikenna Nwankwo, Chairman Ufuma Development Union (UDU), said the significance of the festival was to hold the continuity of their ancestral root wherever they found themselves.
According to Nwankwo, the people of Ufuma are the descendants of the three surviving sons of Uvume, as well as Nkwere, both of whom were the two surviving sons of Egbe.
"Egbe had two surviving sons named Uvume and Nkwere and four daughters with Egbe being a great farmer who grew yam mostly as his favourite crop.
"The yam festival is done in remembrance of our ancestors since they brought their families in this way and it has become a symbol of unity among us.
"The practice is that the festival must be done first at home before any branch members of Ufuma can do so, and we celebrate culture and traditions that our fathers left for us," Nwankwo explained.
The celebration, the UDU Chairman explained further, was also done to express gratitude to Almighty God, the giver of life, and who also protects them and gives them the bountiful yam harvest they witness in every harvest season.
Also, Mrs Benedicta, Women Leader of UDU, said celebrating the yam festival outside their homeland had given them the opportunity to enlighten their children of their home culture and where they came from.
"The celebration gives us the opportunity to teach our children our cultural food, play and the unity of our people, " she said.
In his remark, Igwe Alphonsus Ofuebe, who offered royal blessings at the occasion, said the remembrance of the yam festival in Igbo land was highly significant and a symbol of unity among them.
"You can see how this has brought us here in Abuja together, and that means even when we have gone to our original home, we cannot forget our tradition," he said.
The News Agency of Nigeria (NAN), reports that new yam festival marks the renewal of kinship alliances, as well as the end of one agricultural season with a harvest to express gratitude and thanksgiving to the society, gods, friends and relations.
NAN also reports that Ufuma festival as celebrated in Abuja, attracted royal fathers, top politicians, youths and other Igbo communities residing in Federal Capital Territory and other neighbouring states.
The highlight of the occasion included cultural display by women association of Ufuma, the youths, exhibition of all kinds of Igbo traditional food, among others.