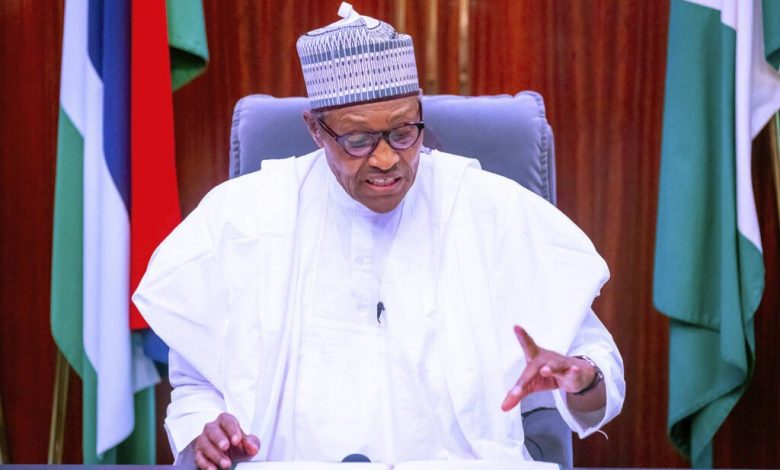 Nigerian Authorities are facing pressure to release the embattled leader of the Indigenous People of Biafra, IPOB, Nnamdi Kanu following an order from the United Nations that the separatist should be released.
Kanu, who is currently facing trial, has been in the detention facility of the Department of State Service (DSS) in Abuja, the nation's capital for about 14 months after his interception and rendition from Kenya by the Nigeria authorities.
However, the UN Human Rights Council's Working Group on Arbitrary Detention, in its decision contained in opinion No. 25/22, has reportedly asked the Nigerian Government to release Kanu unconditionally and compensate him for the abuse and torture he has and continues to suffer.
Mr Bruce Fein and Prof. Rachael Murray, Kanu's foreign lawyers alongside his special counsel, Aloy Ejimakor, led efforts leading to the UN directive.
Speaking on the latest development, Chairman of Igbo Lawyers Association (ILA), Chief Chuks Muoma, a Senior Advocate of Nigeria, said Nigeria was bound to obey the UN directive. Muoma said it will be an international scandal if Nigeria refuses to obey the UN directive for Kanu's release.
"It will be international scandal to disobey a directive from such an organisation like the United Nations, so it has to carry out its membership obligations by obeying to release and pay adequate compensation to Kanu, as directed," Muoma said.
The  UN Working Group on Arbitrary Detention, which rendered the opinion on Kanu as a quasi-judicial body that has the legal mandate of the United Nations to consider and adjudicate human rights petitions against member nations of the UN.
Ejimakor explained: "Further, the opinion is legally binding on Nigeria because the decision is based primarily on human rights standards set by the International Covenant on Civil and Political Rights and the Universal Declaration of Human Rights, to which Nigeria is a signatory."
"Additionally, Nigeria, in addition to ratifying the UN Charter, has also ratified other human rights instruments that require it to comply with opinions like this. Ratification is a means by which a nation makes itself subject to international laws and treaties. And by the provisions of Section 12 of Nigeria Constitution and a plethora of decisions by the Supreme Court of Nigeria, ratification makes Nigeria subject to whatever it ratified."
"It goes without saying therefore, that as a bonafide member of the United Nations, Nigeria is subject to decisions issuing from all UN bodies. Nigeria is thus duty-bound to implement this decision in its letters and spirit. And it is expected to do so promptly."