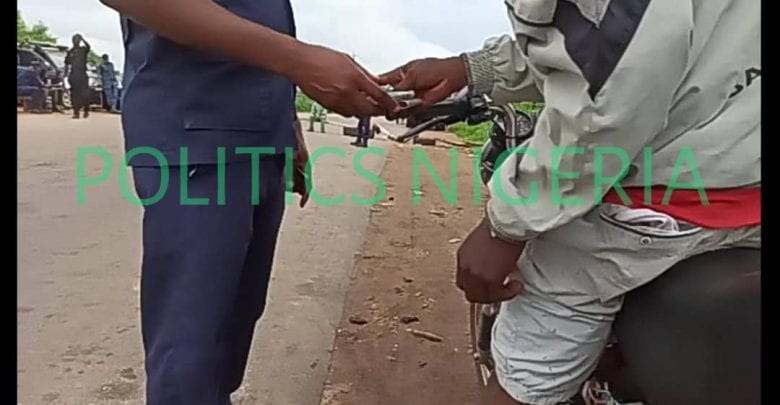 Due to the rising cases of COVID-19 in Oyo state despite the interstate lockdown, Investigative Journalist, Alfred Olufemi goes undercover to expose corruption at the state's border.

---
"All we need to do is to give them 100 naira," Sogo, the motorcyclist says while manoeuvring the dusty bumps on the narrow path. "The only reason we are passing through this bush is to avoid those police officers at Ogun State boundary," he added, making a good balance to force through the remainder of the journey.
The route is an alternative way at the Ogun-Oyo States border. Ordinarily, we should be passing through the popular Abeokuta-Ibadan expressway but the inter-state lockdown effective in both states made it more difficult on this day.
Initially, I boarded a bus at Asero in Abeokuta at the fare of N1,500 with the driver promising the 9-passengers safe journey to Ibadan, but the journey was soon cut short at Orile, a border town between the two states. The route is usually a freeway for motorists but we were unlucky to have met a special patrol team of police officers.
That was how I met Sogo, who after a brief haggling, agreed to ferry me to Ibadan for N1,500. My intention was to uncover how the inter-state travel breach is being perpetrated in both states and the activities of the mobile courts deployed by the Ogun state government. The courts were meant to prosecute violators of the lockdown measures.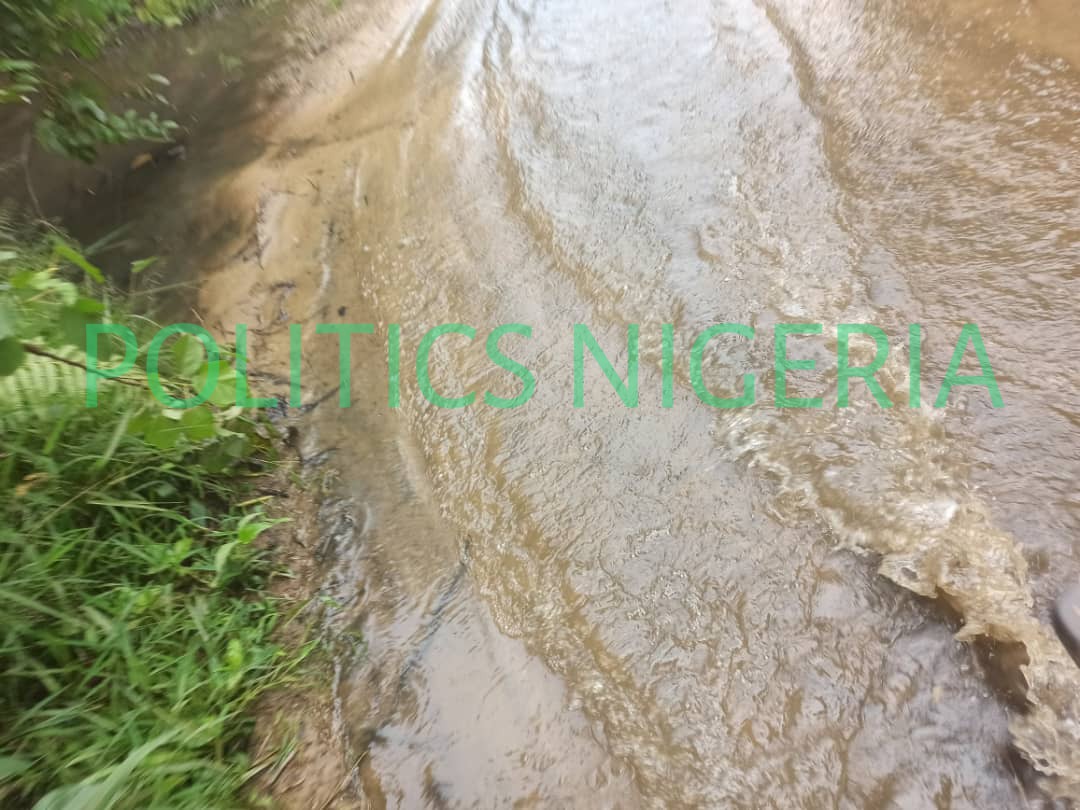 We travelled along the narrow bushy path encountering bumpy roads, streams and people heading to the same destination. After about a twenty minutes journey, we were back on a tarred road, now accosted by security officers.
Corrupt officials
Based on my intention, I was prepared to get arrested with Sogo and even tried at the Mobile Court if it comes to that. As we approached a police officer, I braved up for what was coming. To my surprise, we were granted easy passage. How does this work?
The Oyo State border is being manned by operatives of the Nigerian Police Force, Nigeria Security and Civil Defence Corps and Nigeria Immigration Service. Although commercial buses are not allowed passage, motorcyclists have a field day plying that route since the announcement of inter-state lockdown.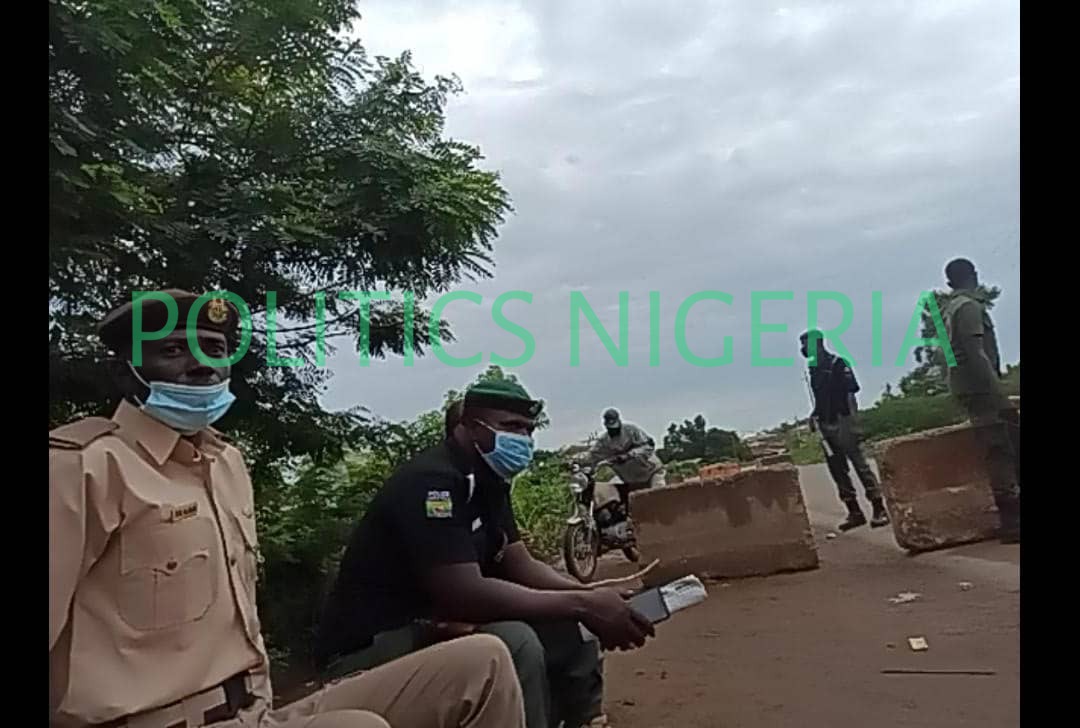 At every first journey of the day, the motorcyclists are expected to purchase a tally for N100. This tally gives them passage the whole day regardless of how many journeys they embarked upon with or without passengers.
Upon getting to the first checkpoint at the border, Sogo informed the officer on duty, a police officer, that he had paid for the day and had been given number 8. Thereafter, we were granted passage.
At the second checkpoint, I witnessed the police officer on duty collecting two-fifty naira notes from another rider. Of course, he allowed us entrance when he saw my rider, who simply told him "158".
This pre-bargained passage continued for two checkpoints until we reached Apata In Ibadan where I alighted.
A journey on bike from Abeokuta to Ibadan, without a face mask and during the lockdown in both states, is absolutely contrary to the resolve of the two-state governments. Governor Seyi Makinde of Oyo state banned interstate travels 29 days before the announcement by Presidential Task Force (PTF) on COVID-19.
As of then, the state had only recorded seven infections. This has however risen past 250 in less than two months as over 8,000 cases have been recorded across 35 states and the Federal Capital Territory. Also, Ogun state, as of the time conducting this investigation, had recorded 246 COVID-19 cases.
Experts have opined that the increase is as a result of community transmission and non-compliance with the protocols.
While several cases of breach of the inter-state travel ban have been reported in the last one month, particularly in the FCT, Ogun and Lagos states, none had probed the porosity of the Oyo state borders.
The experience from Orile to Ibadan is however nothing compared to the return journey.
Dramatic return
The following day I was ready to go back to Abeokuta but was discouraged when I learnt that the smuggler-motorcyclists do not operate on Thursdays, because of the lockdown in Ogun state.
However, I was pepped up by a transporter who gave me two options. The middle-aged man who simply identified himself as 'Gbebe', said I board a bus at Omi Adio or get an Okada rider at Apata.
"If you are going by bus, the bus will follow a bush path from Ibadan to Abeokuta without seeing any law enforcement agent but if you get an Okada man, he knows how he would do it."
Because of the scope of my report, I chose the latter. I had experienced how the inter-state barricades are breached, how about finding out the mobile court system? While ruminating on a strategy to get arrested, I saw Sogo from a short distance smiling at the prospect of another brisk business.
"I brought him to Ibadan yesterday, he is my customer," he said to wade off the invitation from his colleagues."
I informed Sogo that I will board his motorcycle on the condition that he plied the road instead of the bush. I told him I am an investigator working for the government. With these clear terms, we set out again.
As expected, police officers at the Oyo State border demanded the N100 bribe which Sogo gave being his first journey for the day.
Minutes later, we got to the portion of the boundary manned by operatives working for Ogun state government, we had expected that they may turn us back to Ibadan but this did not happen.
A light-skinned NSCDC officer whose uniform is without a name tag, stopped us. "Where are you coming from? Where is your exemption pass?" He asked. I told him we were coming from Ibadan and I do not have a pass, neither do I have an ID card.
He turned to the rider asking him to "do normal". Sogo then slipped two-fifty naira notes into his hands after which he granted us entry. Still no arrest or mobile court in sight.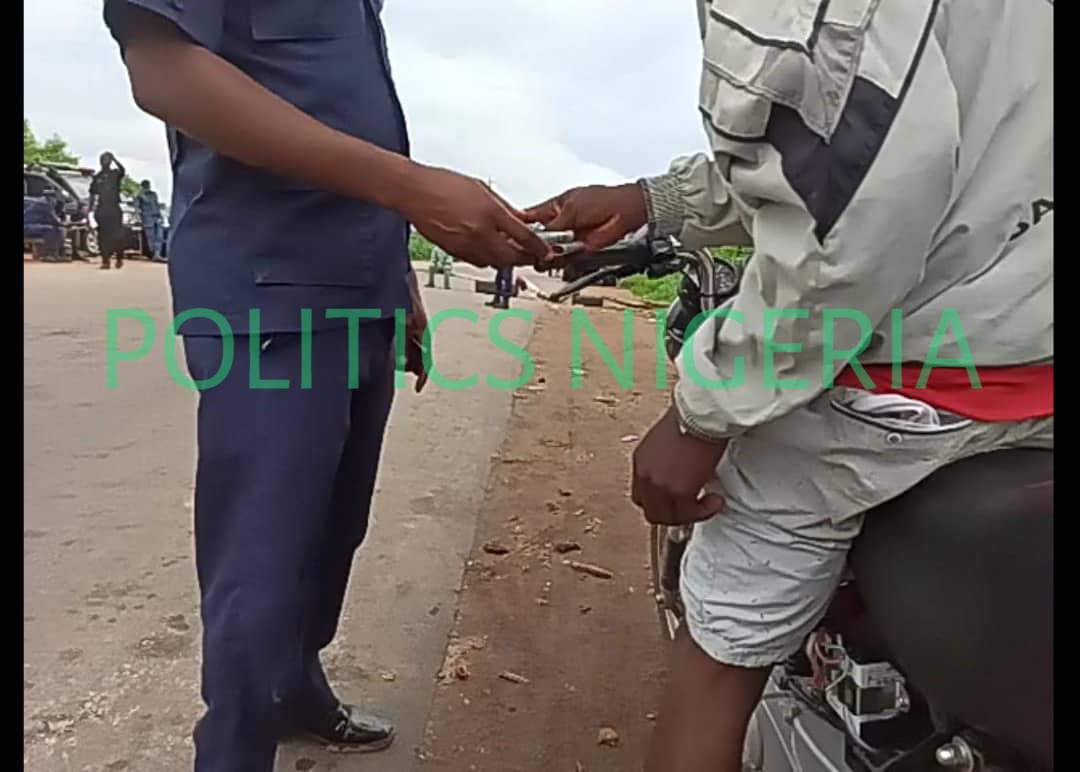 "Don't get used to this 'normal' every time. There is lockdown." Those were his words after he ordered a man to remove the barricade.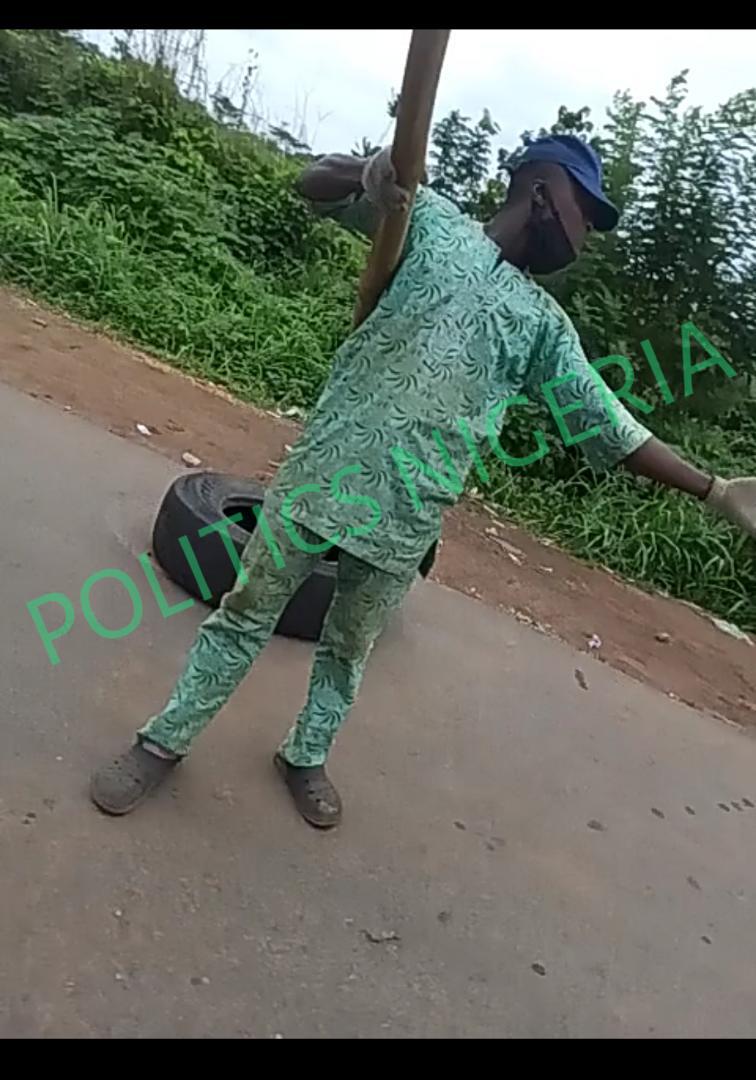 Welcome to Abeokuta where everybody has a price
While in Ogun state, some of the officers manning the roadblocks did not care about who we are or where we were coming from. They were either caught up in a discussion or overtly distracted.
However, as we moved past Odeda, some 25 kilometres to Abeokuta, an operative of the Ogun State Traffic Compliance and Enforcement Corps (TRACE), stopped us. Rather than demand a dime from us, he advised the rider to turn back because his motorcycle can be impounded.
"If you continue going like this, I can assure you that before you get to camp, you will be arrested and your bike will be impounded. It will take you nothing less than N11,000 before they will release it. If you can risk it, good. If not, you had better go back to Ibadan."
The 'two cents' from the officer made me consider halting the journey. But I was resolute to forge ahead, assuring my driver that I would bear all the cost in case his bike was impounded.
Sogo, whose voice wasn't as loud as it was when we started the journey, began to fidget. He later agreed to the pact after a brief persuasion.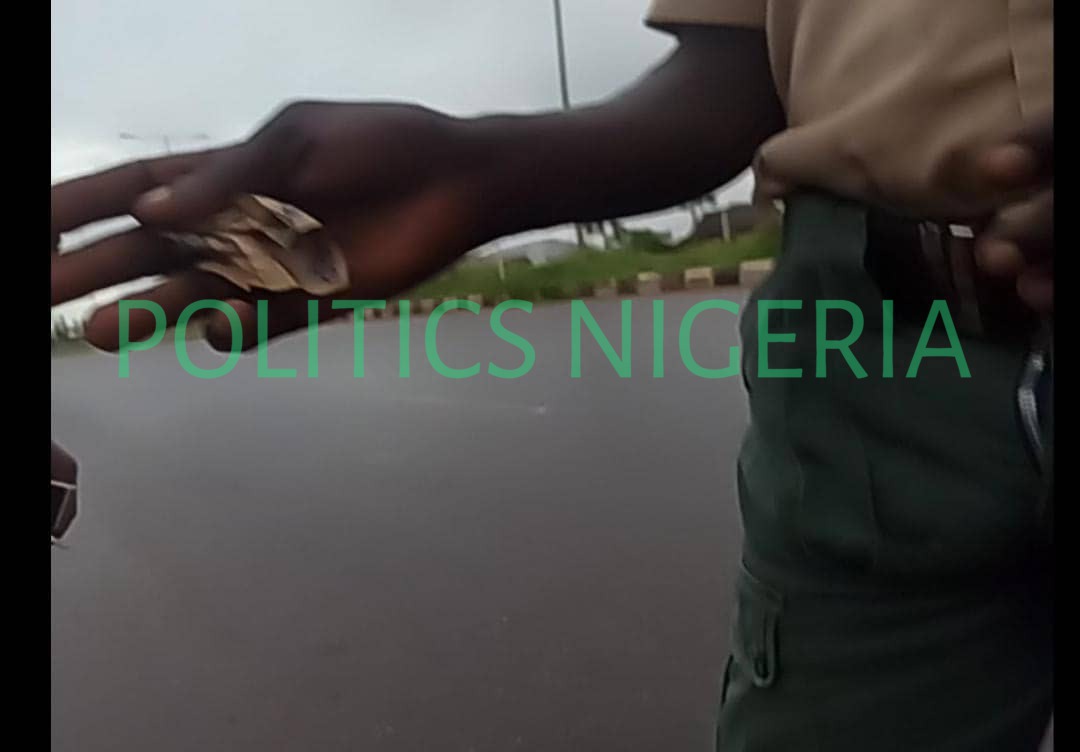 As we approached the dreaded Camp area, my heart skipped intermittently. But when we got there, none of the officers bothered stopping us. Afterwards, at every roadblock in Abeokuta, we were asked to tip the TRACE officer-in-charge, then the way was opened.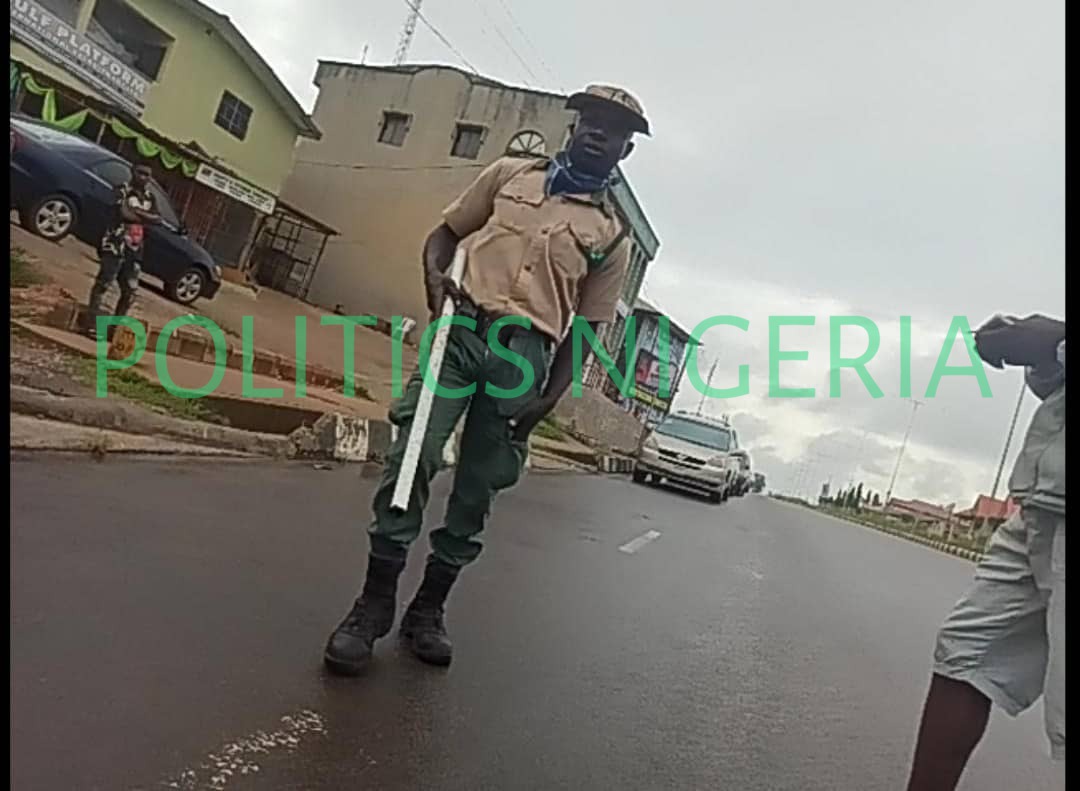 Sometimes, when my exemption pass or a means of identification was asked for and I replied in the negative, I was told to meet with the head of the team. I tipped three heads of teams along Abiola way in Abeokuta.
At a checkpoint after close to NIPCO gas station, the man demanded that we give his boys 500 naira while at other points, we were told to drop 'something' not less than a 100 naira.
Defensive authorities

When contacted by POLITICS NIGERIA, the spokespersons of the police commands in Ogun and Oyo states, Messrs Abimbola Oyeyemi and Olugbenga Fadeyi defended the operation at the borders saying they are not aware of the corrupt practices.
"Police and other agents cannot be at all the routes. We have arrested a lot of people during this period and have impounded many motorcycles," Mr Oyeyemi told our reporter.
On the other hand, Mr Fadeyi promised that any officer caught perpetrating such acts will be punished accordingly. "We have warned them on several occasions about the implications of these things. We will not spare anyone involved."
He also promised to escalate the matter to relevant authorities.
On the NSCDC officer caught on camera, the spokesperson of the Civil defence corps, Emmanuel Okeh, said there is no official complaint yet about such.
"We have not heard about such officially," he told POLITICS NIGERIA. He, however, refused to answer follow-up questions.
All efforts to reach the Director-General of TRACE proved abortive as the telephone details provided on the organisation's website did not go through.
Lawmakers wade in
Following reports of violations, the House of Representatives, on Thursday, asked its relevant committees to work with security agencies to investigate breaches in the interstate travel ban.
This came after a motion moved by Minority Leader Ndudi Elumelu and nine others. The House also asked that a special task force be set up to monitor and implement the interstate lockdown.
"If not immediately curtailed will further increase the number of COVID-19 cases to an alarming high, that can put the country in a precarious state," Mr Elumelu noted.
Editor's note: This reporter has proceeded on 14 days of self-isolation in respect to the guidelines of the Nigeria Centre for Disease Control (NCDC).