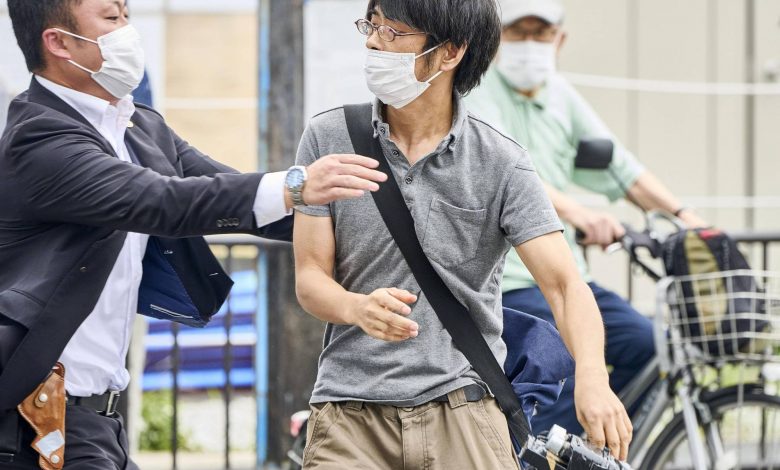 One Tetsuya Yamagami has been identified as the man who shot dead Japan's former Prime Minister, Shinzo Abe. Late Abe was Japan's longest-serving prime minister.
POLITICS NIGERIA reports that the killing did not seem to be politically-motivated, as Yamagami had told investigators that he was "dissatisfied" with the former Prime Minister, thus his intention to take his life. However, Kyodo News said the man had no grievance against Abe's political beliefs.
An eyewitness said the killler did not attempt to escape after the shooting. He laid down his weapon and remained on the spot, as Abe's security personnel moved in.
The shooting, involving what appeared to be a homemade gun, has rocked the world and drawn tributes from world leaders.
Below are facts immediately known of the shooter cum killer, Tetsuya Yamagami:
1) He is 41.
2) He was previously in the Japanese navy, known as the Japanese Maritime Self-Defence Force (JMSDF).
3) He had served with the JMSDF for three years in the 2000s.
4) He lived in an apartment in the city of Nara, but quit his job in May for health reasons.
5) An explosive-like item has been seized from the killer's residence.