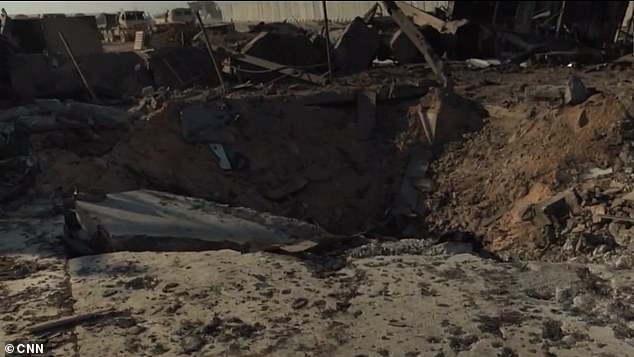 Facts have emerged that US soldiers in Iraq were given two hours notice ahead of the ballistic missiles strike from Iran as a retaliatory move for the death of its General, Qassem Soleimani killed by the US in an airstrike.
Iran had on Wednesday launched missiles at the al-Asad airbase in Iraq early on Wednesday morning
According to reports, the two hours notice enabled a US military officer to visit one of the bases in Iraq and warn them of when and where the missiles would strike.
It was also gathered that most American soldiers were either flown out of the al-Asad base by 11pm on Tuesday local time or were sheltering in bunkers – waiting until the missiles fell at around 1.30 am on Wednesday, lasting two hours.
The only area of the base that was targeted was where American soldiers were concentrated, with the missiles landing just a few feet from the bunkers. Personnel of the US Army had said it was a 'miracle' that there were no casualties.
According to the Pentagon, Iran had launched 16 short-range ballistic missiles. At least 11 of them hit Iraq's al-Asad airbase and one hit a facility in Erbil but caused no major damage.
The tip-off to the attack was given to the US by a European embassy.
Time Magazine reported that Iranians prepared for the missile strikes on two Iraqi airbases housing American troops by intentionally making sure U.S. intelligence could detect the plans via satellites and eavesdropping three hours before the real strike.
Earlier,  Army General Mark Milley, the chairman of the Joint Chiefs of Staff, had said that Iran's missile attack intended to kill US personnel at Iraq's al-Asad airbase.
See the photos below taken exclusively by CNN.