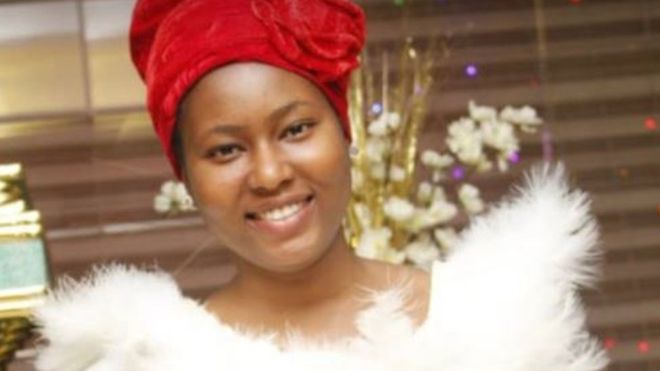 The immediate past Senate President, Bukola Saraki and a former Senator representing Kogi West, Dino Melaye have demanded justice over the rape and murder of Vera Uwaila Omozuwa.
The deceased, a 100-level Microbiology student of the University of Benin, UNIBEN, was raped and murdered by hoodlums inside the auditorium of RCCG, Miracle Sanctuary Mega Parish, Edo Province 10, in Benin City on May 27.
It was learned the men made their way into the church and struck her in the head with a fire extinguisher, raped her, and left her dead. This has however caused a stir on social media as many Nigerians demand justice for the deceased using the hashtag #JusticeforUwa on Sunday.
In a series of tweets, the former Senators also condemned the gruesome murder of the student. They called on relevant Law Enforcement Agencies to find perpetrators of the devilish act.
The PDP chieftains also commiserated with her family, praying that God Almighty will comfort them and strengthen them at this very difficult time.
"As a people, we have to work to create safe spaces for our girls and women – in our homes, at work and in our places of worship – free from any and all sorts of sexual violation. And I say this not just because I'm a girl dad but because it is the right thing to do.
"I strongly appeal to our law enforcement agencies to leave no stone uncovered in finding the perpetrators of this heinous act and bringing them to justice.
"I pray that the Almighty comforts the Omozuwa family and strengthens them at this very difficult time."
The reports of the rape and murder of a 22 year old undergraduate of the University of Benin, Uwa Omozuwa, in a Church in Benin City are extremely shocking. Such savagery has no place in the Nigerian society.#JusticeForUwa

— Dr. Abubakar Bukola Saraki (@bukolasaraki) June 1, 2020
Melaye tweeted: "Law Enforcement Agencies must find perpetrators of Rape and Murder of 22-Year-old Uwa Omozuwa that happened in a Church in Benin city.
"The Attorney General of the Federation, IGP and DG DSS must unravel the demons responsible or we take to the street. Enough is Enough."
Law Enforcement Agencies must find perpetrators of Rape and Murder of 22 Year old Uwa Omozuwa that happened in a Church in Benin city. The Attorney General of the Federation, IGP and DG DSS must unravel tbe demons responsible or we take to the street. Enough is Enough. SDM

— Senator Dino Melaye. (SDM) (@dino_melaye) June 1, 2020