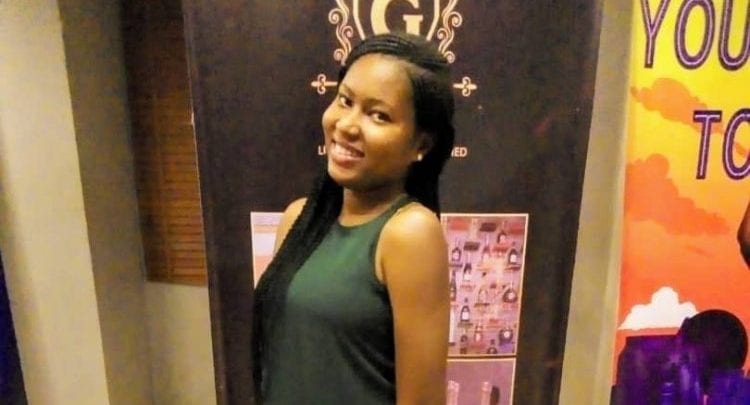 The Nigerian Senate has demanded the immediate arrest of the perpetrators involved in the rape and murder of Vera Uwaila Omozuwa, a 100-level Microbiology student of the University of Benin, UNIBEN.
Recall that Omozuwa was raped and murdered by hoodlums inside the auditorium of RCCG, Miracle Sanctuary Mega Parish, Edo Province 10, in Benin City on May 27.
It was learned the men made their way into the church and struck her in the head with a fire extinguisher, raped her, and left her dead. This has however caused a stir on social media as many Nigerians demand justice for the deceased using the hashtag #JusticeforUwa on Sunday.
During Tuesday plenary, Senator Sandy Onor cited Orders 42 and 52 and moves a motion on the issue of rape and asked that the Senate do condemn the rising incidence.
She notes that a 16-year-old girl was raped in Lagos and a first-year undergraduate student at the University of Benin was equally raped and killed.
Senator Biodun Olujimi in her contribution while seconding the motion asked that the authorities take proactive measures so the girl child is protected. She added that anything that injures the girl child injures the nation. "Rape is real and we must not allow it to go on."
Also speaking, Senator Akon Etim Eyakenyi says the particular issue of rape has been raised and spoken against in the Chamber.
Senator Betty Apiafi joins to condemn the violation that has become a daily occurrence in society. She added that the rape incidence of a 12-year-old girl in Jigawa State and called for not just a stiffer penalty but stronger advocacy against rape.
In his response, Senate President, Ahmad Lawan, said the Red Chamber condemned the killing of the girls and asked for the arrest of the perpetrators.
The Senate also urged the federal government to stage a campaign against the rape and violation of the girl child. The lawmaker also mandated security agencies to employ strategies to check the rising cases of rape.
Also, the Senate urged the security agencies to ensure the enforcement of the child rights act which includes the forceful marriage; and advised the State's Houses of Assembly to amend the code to make rape punishable.