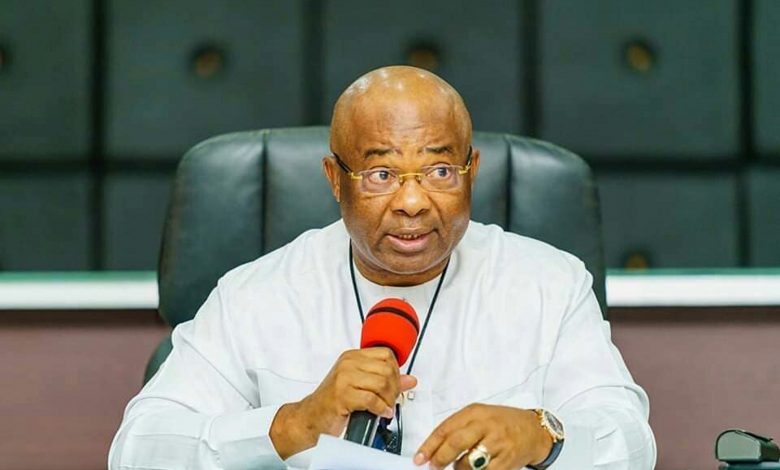 The Indigenous People of Biafra (IPOB) has again condemned the statement credited to the Imo state Governor, Hope Uzodinma, where he stated that he would expose those sponsoring the proscribed group.
In a statement on Wednesday by its Publicity Secretary with the pseudonym, Emma Powerful, obtained by POLITICS NIGERIA, the group said that Uzodinma would have been one of its sponsors but due to the fact that the organization is not swayed by money, 'no single individual has the capacity to bankroll their movement'.
The statement accuses Uzodinma of targeting his political enemies to name 'IPOB sponsors'.
"He has already concluded plans to implicate some of his political opponents, and the only fastest way to accomplish such mission is to brand them sponsors of IPOB.
"The only crime committed by the innocent people including some traditional rulers that the government intends to implicate was that they told the government to stop killing Imo youths," IPOB's statement reads in part.
In 1970, a 30-month-long civil war triggered by Biafra's secession and in which more than a million people died, came to an end. The region, which is home to the Igbos, the country's third-largest ethnicity, was reintegrated but agitation for its secession returned after Nigeria's military-civilian transition in May 1999.