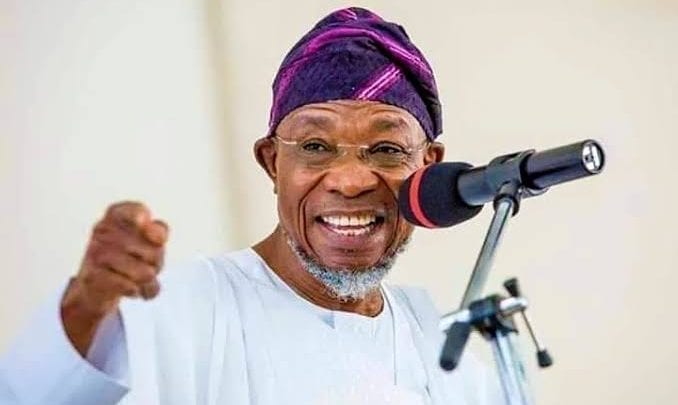 As the outbreak of Coronavirus becomes a world emergency, Minister of interior, Rauf Aregbesola, says there is no offence if one decides not to shake hands.
The virus, also known has Convid19, has been recorded in several countries of the world, not sparing celebrities, football players and politicians.
POLITICS NIGERIA reported Nigeria's two cases of the virus. The first recorded case is that of an Italian who visited a company in Ogun state.
The other case involving a Nigerian was declared treated after the person tested negative on Friday.
Aregbesola, who made this known in Abuja on Thursday, reiterated that Nigerians should be careful and vigilant.
"We are in an emergency that our population is so thick and huge that we cannot afford any mistake here. It's not a joke. There is no need for panic."
"But we need to be careful and vigilant. Wash your hands each time you go out and visit the loo. Most importantly, reduce the traditional courtesy of handshake."
"There is no offence if you don't shake hands. In fact, this elbow thing, you are still too close. It is enough to maintain a decent distance of not less than three feet and bow."
"Don't let us harbour any ill-feeling if someone refuses to shake hand with you. Don't hug for now, except your family member. The Coronavirus is a world emergency."
Watch the video below
My advice on corona virus: Avoid the traditional courtesy of shaking hands and hugging for now and observe high personal hygiene.#CoronaVirusUpdate #COVID19Nigeria #COVID19Nigeria pic.twitter.com/DvHSeV1aAi

— Rauf Aregbesola (@raufaregbesola) March 13, 2020