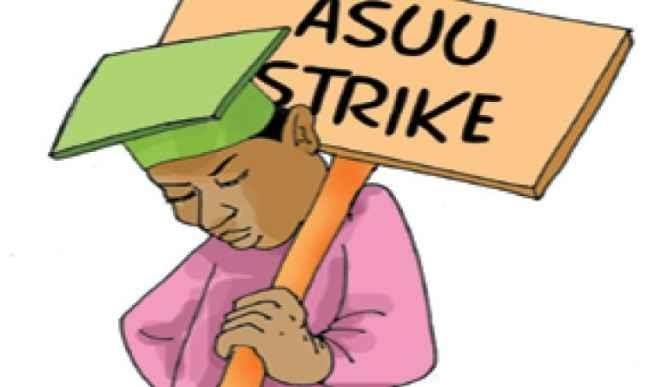 Tajudeen Yusuf, a member of the house of representatives, has decried the non-commitment of the federal government and Academic Staff Union of Universities (ASUU) to previous agreements thus resulting to industrial actions.
A two-week warning strike was declared by the National Executive Committee (NEC) of ASUU which ended its meeting in Enugu on Monday.
POLITICS NIGERIA also reported how academic activities have been grounded in top Nigerian universities like University of Ilorin, University of Lagos, University of Benin, University of Ibadan.
The strike follows the decision of the federal government to stop the salaries of lecturers who have not enrolled in the Integrated Payroll and Personnel Information System (IPPIS).
The union, since 1999, had protested the non-compliance of the Federal Government to the provisions of the agreements reached on Workers' welfare.
Meanwhile, on Tuesday, during a deliberation on the floor of the house, Mr Tajudeeen lamented the incessant strike actions that have cost students an alteration in their academic calendars.
"For the past 20+ years, we have been going round this cycle of ASUU strike. We will come to the rountable and agree on some things. What has been agreed on by men of honour will be thrown into the dustbin. And we'll come back again after about six month."
"A four years programme becomes six years."
Mr Tajudeen, who described the strike actions as an act of wickedness, appealed to the speaker for a parliamentary intervention.
"I want to appeal that this time, there should be parliamentary intervention. If two groups have been at loggerheads for 20 years, the parliament needs to intervene. Because by implication, there is lost of trust and confidence from both sides. That is why we come back all the time to discuss ASUU strike."
He also profered that there should be an agreement which will be a public document.
Stating that Nigeria should priotise it's education sector, the house of representatives member, said;
"Hardly can you find a level 8-16 civil servant in Nigeria that have their children in public schools.
A nation that desires growth should know the value of education."