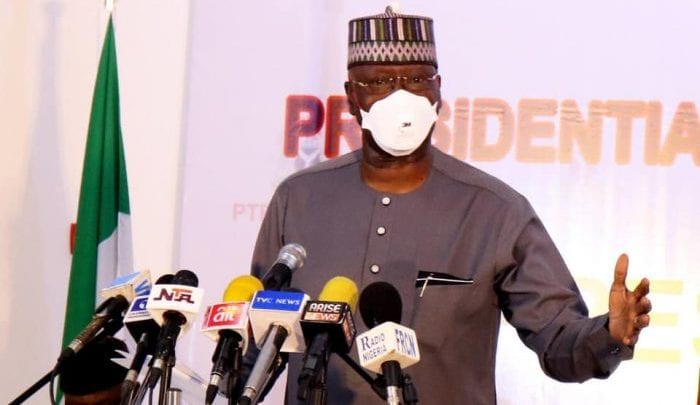 The Nigeran Government has expressed worry over students writing the West African Senior School Certificate Examination (WASSCE) contracting COVID-19.
The Secretary to the Government of the Federation (SGF) and Chairman, Presidential Task Force (PTF) on COVID-19, Boss Mustapha, said this on Thursday in Abuja, at the joint national briefing of the taskforce.
He raised the concern as eleven students writing this year's examinations in Gombe State have tested positive for COVID-19. Mustapha noted that the nation's confirmed cases of COVID-19 crossed the 50,000 mark, standing at 50,488 and a death toll of 985.
The SGF asked stakeholders and every Nigerian to be more vigilant and help to curb the spread of the dreaded virus. Mustapha, however, urged Nigerians to wear our face masks properly, maintain social distances, avoid crowded places and maintain personal hygiene.
"These records are not landmarks to be celebrated, especially as every single death further underscores the grief and pains of families and friends, scuttled lives that could have contributed to national development and abridging God's purpose for the lost soul.
"This is aptly demonstrated by the fact that 14 of these paid the supreme sacrifice as they were doctors, who toiled daily to save lives.
"We will continually pray for the repose of all the lost souls and work to ensure that their deaths are not in vain," he said.
The  SGF noted that the World Health Organisation (WHO) had issued warnings on Vaccine Nationalism and that young people were aiding the spread of the virus.
He said: "It would border on extreme selfishness for our youths to believe that since they are asymptomatic carriers they can carry on with life as they please. Being asymptomatic does not guarantee immunity forever."
"The PTF is, however, encouraged by the fact that majority of our youths are in the vanguard of this fight and still call on the few non-conforming ones to join. This call becomes more imperative when we realise that from an initial 10 hotspot councils in the country, we moved to 16 and now 20, indicating spread to other areas."