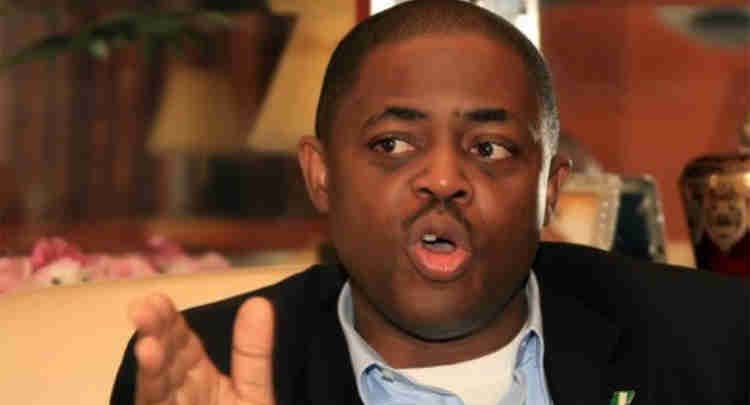 Former Minister of Aviation, Femi Fani-Kayode has said General Yakubu Gowon should not be the only one to blame for the Biafran war.
Fani-Kayode, who disclosed this in a post on his Twitter handle on Wednesday, also demanded an apology to the igbos.
He wrote: "Gowon & Nigeria starved 3 million Biafrans to death during the civil war whilst Churchill & the UK starved 3 million Bengali Indians to death during WW 11. Neither nation apologized or paid reparations for these acts of genocide, mass murder &ethnic cleansing. This is UNACCEPTABLE.
"What we need to appreciate is that every single leader in what is today's 5 political zones of SW, SS, NC, NE and NW must take a fair share of the blame for the genocide that was unleashed on the Biafrans in the civil war.
"If we say it was only Gowon that was involved, that was responsible then we lie. We as Nigerians were all involved and we all have blood on our hands for this barbaric and unprecedented atrocity that was perpetuated against innocent and defenceless civilians, including women and children in Ojukwu's Biafra."
"Many of our past and present leaders sought to rationalise & justify it. This is as unacceptable as the act of genocide itself. We have a lot of soul-searching to do as a people if we want to move forward or if we want our fortunes to improve. That is the bitter truth."
..What we need to appreciate is that every single leader in what is today's 5 political zones of SW, SS, NC, NE and NW must take a fair share of the blame for the genocide that was unleashed on the Biafrans in the civil war. If we say it was only Gowon that was involved and..2/4

— Femi Fani-Kayode (@realFFK) May 6, 2020
…that was responsible then we lie. We as Nigerians were all involved and we all have blood on our hands for this barbaric and unprecedented atrocity that was perpetuated against innocent and defenceless civilians, including women and children in Ojukwu's Biafra…3/4

— Femi Fani-Kayode (@realFFK) May 6, 2020
..Many of our past and present leaders sought to rationalise & justify it. This is as unacceptable as the act of genocide itself. We have a lot of soul-searching to do as a people if we want to move forward or if we want our fortunes to improve. That is the bitter truth.

— Femi Fani-Kayode (@realFFK) May 6, 2020