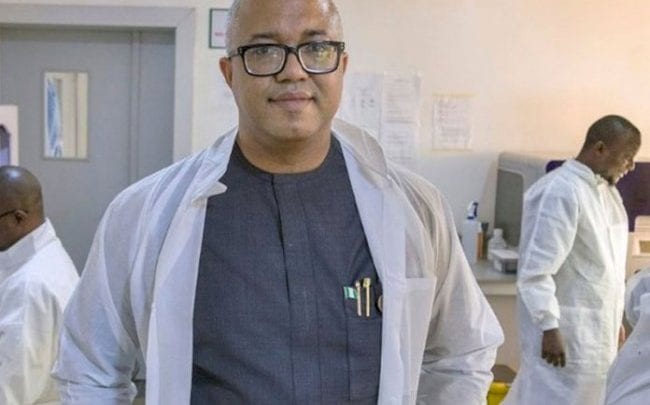 The Director-General of the Nigeria Centre for Disease Control (NCDC), Chikwe Ihekweazu, has disclosed that the agency is currently following up with twelve thousand contacts of COVID-19 patients across the country.
Since the discovery of the first case of the pandemic in February, only Kogi and Cross River states are yet to record a case as a total of 1932 cases have been recorded as of Friday afternoon.
Mr Ihekweazu, who was responding to questions at the national daily briefing of the Presidential Task Force on Friday, said: "Every day, there are new cases and new contacts. Cumulatively, we are following up about 12,000 contacts across the country since the discovery of the index case.
"When asked if samples will be taken in market places, the NCDC boss noted that the agency is driven by evidence as it uses data to make decisions.
"As we said, we are driven by the evidence. If we see that there is increased transmission in a market setting, we would go to the market. We are not going to set up sample collection centres in every market."
Also, the Chairman of the Taskforce, Boss Mustapha, responded to questions on the fate of contractors who have been awarded contracts before the coronavirus pandemic.
He stated that about 280 billion naira has been disbursed to all ministries and agencies at the beginning of the year.
He said; "Some contractors have been paid, not all."
Mustapha assured that people will receive their money on legitimate businesses or services rendered to the government.
When asked if the government is considering a reduction in the 7.5% Value Added Tax (VAT) as it eases the lockdown, Mustapha explained the economic and fiscal implications of such move.
He said that the benchmark for the budget has been distorted and that the government is struggling with revenue generation at the moment.
"We won't want to consider a reduction of the 7.5% VAT for economic and fiscal stability," Mr Mustapha asserted.