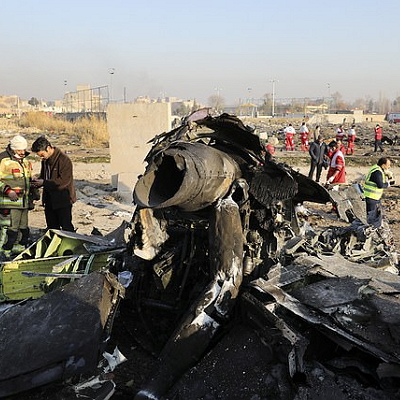 Canadian Prime Minister, Justin Trudeau has said that the shoot-down of Ukraine International Airlines Flight PS752 'is one of the issues that we certainly need better answers to'.
The PM who cast doubt on Iran's claim that it accidentally shot down a Ukrainian jetliner on Wednesday during a news conference on Saturday said he is outraged and furious over the loss of lives. 57 Canadians were parts of the 176 passengers on board of the plane shot down by Iran's military.
"This is one of the issues that we certainly need better answers to. And that's why this first step of admission of responsibility is an important one by Iran but there are many other questions like that one that will need clear answers to in the coming days and weeks," Trudeau replied.
According to a statement released by Iran on Saturday, it blasted the flight out of the sky apparently thinking it was an incoming cruise missile.
Speaking further at the news conference, Trudeau said Canada and the world still have many questions 'that must be answered.'
He also confirmed contacting the Iranian President, Hassan Rouhani to let him know that his country's admission that its own armed forces unintentionally shot down a flight 752 is an important step towards providing answers for families.