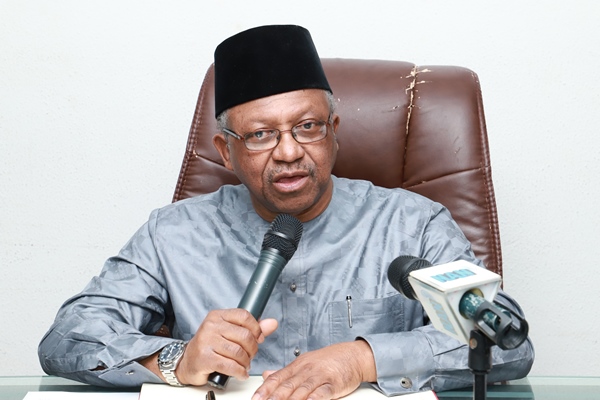 The minister of health, Osagie Ehanire, has said that there has been no physical meetings with the Chinese experts who arrived in April.
POLITICS NIGERIA reported the arrival of the foreign nationals and the controversies surrounding it.
Recall that the Nigeria Medical Association (NMA), the Peoples Democratic Party (PDP) and various stakeholders kicked against the visitation of the Chinese doctors.
While many feared the importation of the pandemic into Nigeria, others protested against it because it might sabotage the efforts of Nigerian health workers.
Since their arrival, Nigerians have queried their welfare and have asked if they have been attending to patients.
However, the minister of health, who had earlier stated that journalists should not ask him about the welfare and activities of the foreign nationals, said Nigerian health officers have had meetings with them.
Mr Osagie, who spoke at the daily national briefing of the Presidential Task Force on COVID-19, said: "But we also seized the opportunity to have interactions online to see how they combated the virus in China."
"How did you do take care of your severe cases? identity of your minor cases? , the use of traditional medicine?… We don't have any face-to-face meeting." he said.
Also, he admitted that there is a reduction in the treatment of routine cases in hospitals because of the chaos of COVID-19. This, according to him, might be the cause of some of the explained deaths in Azare and Kano states.
The minister then reiterated that eight pathologists have been deployed to the affected states and are undergoing training in a bid to investigate the mysterious deaths.