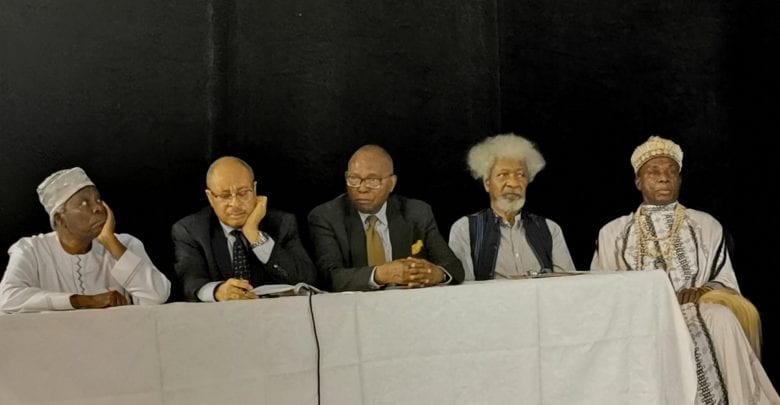 Professor Banjo Akintoye on Monday said the time has come to restructure Nigeria and address the issues that led to the civil war.
The don stated this at the Never Again conference to commemorate the 50th anniversary of the civil war. Tagged "Nigerian Civil War: 50 years after", it was organised by the Nzuko Umunna and Ndigbo.
Akintoye pointed out that restructuring will solve many of the country's problems. He said: "To make restructuring produce a full and abiding good for our country, we must now, for the first time, correct a serious mistake which we have been making from the beginning, especially from the beginning of independent Nigeria. The mistake is that we have been ignoring the fundamental fact that underlies our country."
Professor Pat Utomi, who was also at the event, called on Nigerians to reflect on the issues that led to the civil war.
Utomi said he wantw a country that is nothing like the horrible one he reads about, has experienced, or sees depicted in many media.
Also speaking at the occasion, the pioneer Chairman of the Nigeria Economic Summit Group (NESG), Professor Anya O. Anya urged Nigerians to eschew violence and work collaboratively for the country's good.
"Nigeria situation is not unique. Other countries have gone through the same. We, as a country, must learn from other countries that have survived from the horror of war.
"Germany fought a war and lost, same as Japan. But 30 years after, Germany became one of the best economies in the world, same and Japan, until the advent of China. Losing does not make you a failure.
"There is a say which goes like this, those who live by the sword, die by the sword. This is a new year and a new opportunity for Nigeria to make this right once again," he added.