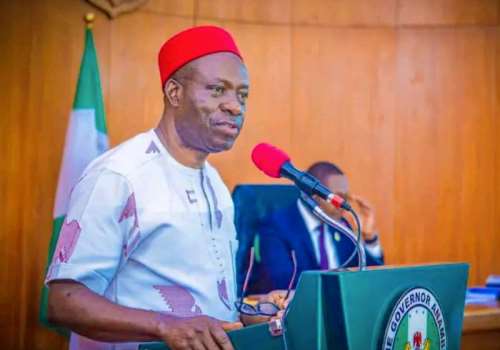 Governor Charles Soludo of Anambra has declared that his administration will demolish most properties in Awka to build a world class state capital.
Soludo made the announcement after participating in the monthly 'Solution Walk For Healthy Living' held at the Anambra State Stadium in Awka on Saturday.
According to Soludo, after the demolition of some properties, Awka will be built to the status of a real state capital that everyone would be proud of.
"Those living in Awka, we will demolish Awka and build a befitting capital for us. We will also build flyovers across the high way in Awka," Soludo announced.
"Awka will be the real capital and by next year, when Anambra state will be 33 years, the governor of the state, for the first time will live in Awka, in the government house," he stated.
Soludo assured the people that "every kobo" the state generates under his watch would be judiciously used to build sustainable development for their good.
According to him, he is very passionate on building sustainable human capital development.
The governor urged youths to work hard to earn a decent living.
He urged youths undergoing training in the state government's ongoing "one youth two skills programme" to take the training seriously, saying it could be their breakthrough in life.
According to him, the government under him is determined to impact positively on the lives of the youths and the people of the state.