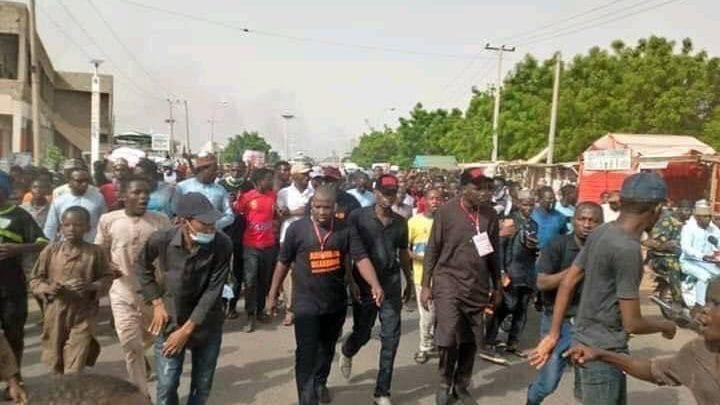 Some Northern youths have told President Muhammadu Buhari to find a solution to the killings in the region instead of arresting their leaders during peaceful protests.
The groups, under the aegis of the Coalition Against Killings in Northern Nigeria (CAKIN), sai they will not relent on their effort to seek adequate security for their people in the region.
CAKIN added that they are not scared by the recent arrest and release of the Chairman, Board of Trustees of Coalition of Northern Groups, Nastura Sharif.
In an interview with Sunday PUNCH, the spokesperson for CAKIN, Murtala Abubakar, disclosed that the Northern groups were not intimidated by the arrest of Sahrif.
Abubakar said, "If the government thinks it is going to use the arrest of the CNG (BoT) chairman to frighten us, then it is joking. I am telling you that nobody is going to be intimidated or frightened by that arrest. We have taken a position and we are conscious of the dangers involved.
"We are ready to make sacrifices for the generation yet unborn so that we can have a secure and peaceful environment for our people. So, the arrest is not going to deter us. This is even going to make us to prepare for the challenges ahead. We are aware that the challenges ahead won't be an easy task but this intimidation is something that we are prepared for."