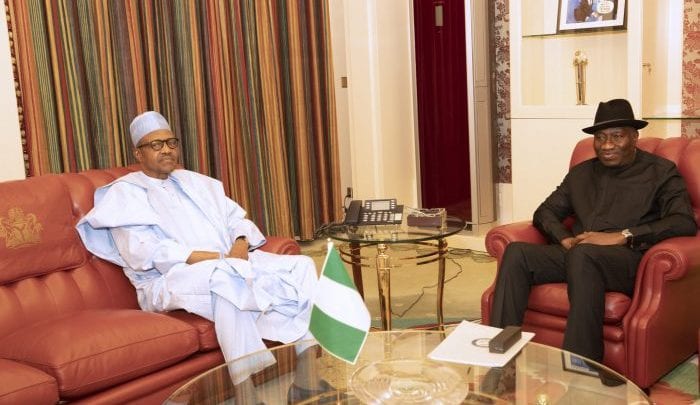 President Muhammadu Buhari on Tuesday met with his predecessor, Goodluck Jonathan at the Presidential Villa in Abuja.
It was gathered that the former President arrived at Aso Rock at about 11am and both leaders went into a closed-door meeting.
This newspaper understands that the meeting might not be unconnected with the recent Economic Community of West African States (ECOWAS) appointment of Jonathan as head of the political reconciliation in Mali where there is leadership tussle.
The Jonathan-led committee had recommended the Government of National Unity in the West African nation but the opposition group had turned down the recommendation.
After the meeting, President Buhari promised to consult with key leaders of ECOWAS countries in order to find a solution to the crisis rocking Republic of Mali.
"We will ask the President of Niger, who is the Chairman of ECOWAS to brief us as a group, and we will then know the way forward," President Buhari said.
He thanked Dr Jonathan for his comprehensive brief on the situation in Mali, "which you had been abreast with since when you were the sitting Nigerian President."