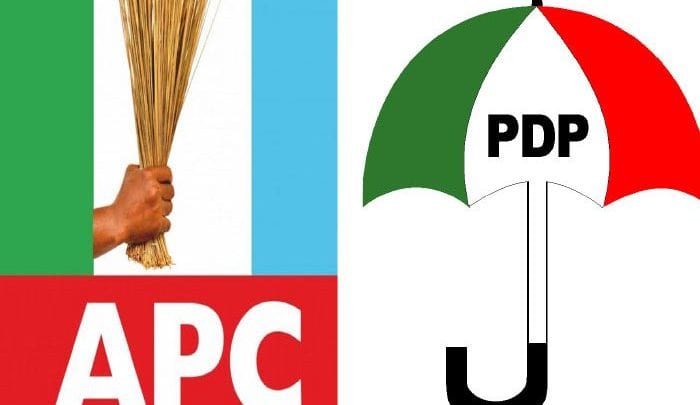 Media scholar, Farooq Kperogi, has bemoaned the monetisation of Nigeria's primary elections.
POLITICS NIGERIA reports that the two major political parties, the All Progressives Congress (APC) and the Peoples Democratic Party (PDP), hold their primaries this week.
Kperogi alleged that the voting process was marred by bribery and corruption with delegates collecting money to vote for unqualified candidates.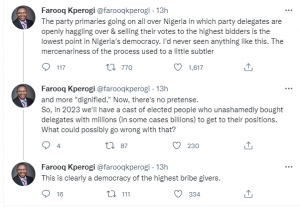 "The party primaries going on all over Nigeria in which party delegates are openly haggling over and selling their votes to the highest bidders is the lowest point in Nigeria's democracy. I'd never seen anything like this. The mercenariness of the process used to a little subtler and more "dignified." Now, there's no pretense.
"So, in 2023 we'll have a cast of elected people who unashamedly bought delegates with millions (in some cases billions) to get to their positions. What could possibly go wrong with that?
"This is clearly a democracy of the highest bribe givers," Kperogi wrote on his known Twitter handle on Thursday.