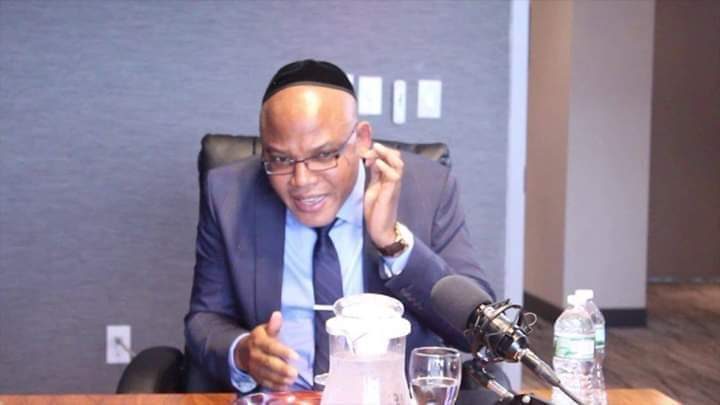 The leader of the Indigenous People of Biafra, Nnamdi Kanu has yet again accused the Nigerian media of failing to inquire why President Muhammadu Buhari has 'refused' to address Nigerians live.
Ironically, Kanu's statement is coming a week after President Buhari addressed Nigerian's via a live broadcast announcing an extension of the Coronavirus Lockdown currently in place. He, however, dismissed the address ad 'pre-recorded'.
The pro-secessionist, who is notorious for criticizing the Buhari administration.
"It's curious that mainstream media is NOT interrogating why the man they call #Buhari has REFUSED to do a LIVE address to Nigerians on the #COVIDPandemic."
"The reason is simple: It's #JubrilAlSudani that was passed-off as Buhari in those 2 pre-recorded videos. #Zoo
@NUJofficial," he tweeted.