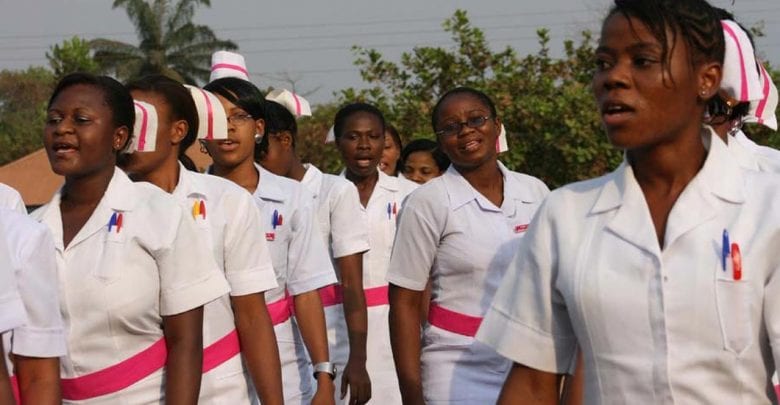 The President of the National Association of Nigeria Nurses and Midwives (NANNM), Abdulrafiu Adeniji, has called on the Federal Government to invest more in nurses and midwives saving the lives of sick in the country.
Adeniji made this known in a release sent to POLITICS NIGERIA in commemoration of the 70th anniversary of the World Health Day with the theme "Support Nurses and Midwives".
He said: "It is notable that the World Health Assembly had declared "2020-the year of the Nurses and midwives.
"Two hundred years ago, the world of professional Nursing came to limelight with the heroic steps of Florence Nightingale and her contemporaries during the Crimean War that was followed by Diarrhea epidemics. Florence Nightingale led an onslaught that brought an end to the epidemic through her research and application of a hygienic environment as a solution to the epidemics.
"In the same vein, the modern Nurse is faced with a war-like situation on a global scale occasioned by the COVID 19 pandemic, which rallies Nurses, other health workers, national leaders, other stakeholders including World leaders to come together to wage war against the scourge of the COVID 19 pandemic a serious threat and global enemy to the healthiness of mankind."
Mr Adeniji also congratulates Nigerian Nurses and Midwives for being recognized and celebrated this year.
"The Nigeria Nurses and Midwives applaud this recognition and placement in a pride of place among other health care professionals. And we have resolved to play this pivotal role towards the attainment of Universal Health Care Coverage".
"We are celebrating this achievement. However the celebration is being confronted with the call to service occasioned by the occurrence of COVID 19 which is a serious challenge this is why the celebration has been shifted to our various clinical areas to fight the battle of COVID 19."
"This situation presents repugnant feelings to a global nursing community, whereby the scope of the celebration is impeded and we now find ourselves in a position to lead the rescue of the world from this scourge."