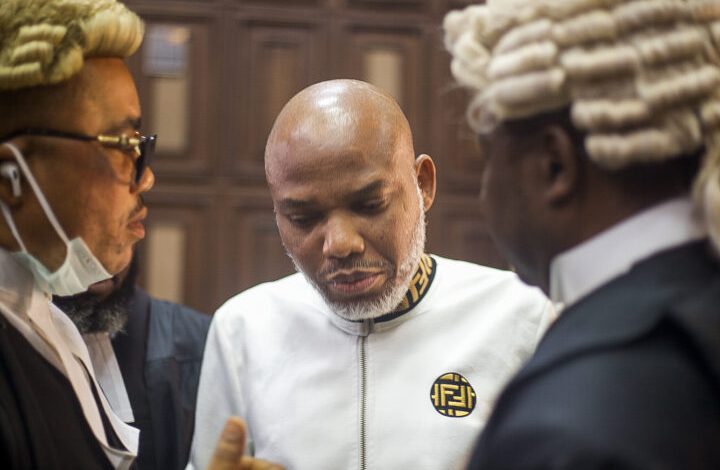 A First Republic Aviation Minister, Mbazulike Amechi has asked the Federal Government to release Nnamdi Kanu to him as his 94th birthday gift.
POLITICS NIGERIA reports that Amechi turns 94 years tomorrow (Thursday).
Kanu heads the Indigenous People of Biafra (IPOB), a group he founded around 2012 that is pressing for the secession of the Igbo ethnic group's homeland, which covers part of southeast Nigeria. The Nigerian authorities view IPOB as a terrorist organisation.
Kanu has filed charges alleging that he was illegally taken from Kenya in June 2021 and asking that he be repatriated to the United Kingdom (UK), his country of residence.
For Amechi, the release of Kanu will reduce crimes perpetrated in the name of IPOB in the southeast.
"There is only one key to the solution to killings in Igbo land now, and that is the release of Nnamdi Kanu. If that young man is released, you will see all these criminals who spring up claiming to be agitating for the release of Nnamdi Kanu while their real intention is to rob innocent and unsuspecting people, will go into hiding because they will have nothing as a reason to come out," Amechi told the press.