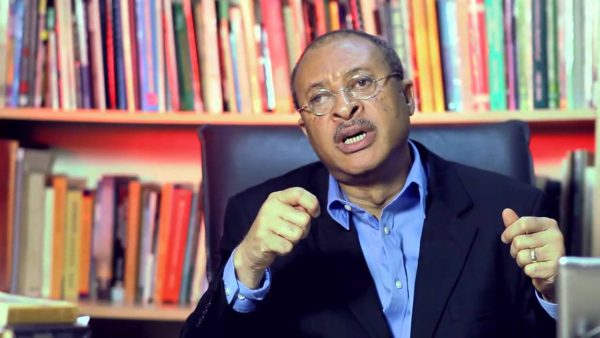 Former Presidential candidate, Prof. Pat Utomi has echoed World Bank's prediction that Nigeria would face the deepest recession.
The renowned Economist made this known at the weekend in Lagos during the distribution of relief packages to some vulnerable to cushion the economic impact of the COVID19 pandemic.
Utomi noted that the Nigerian economy is facing a triple shock crisis that has been more affected by the COVID-19 pandemic and the Federal Government is not doing anything about the impending problem.
He said: "I didn't need to wait for the World Bank to say that, I said that three months ago.
"So, compared to how we are behaving in response to the crisis, there is no relationship.
"The leadership of the country should have gone into a war cabinet mode.
"You know how a country is when it is in a war, it is like a situation room matter but our politicians are still doing business as usual. "They are still hustling for legal plunder when the country is really on fire."