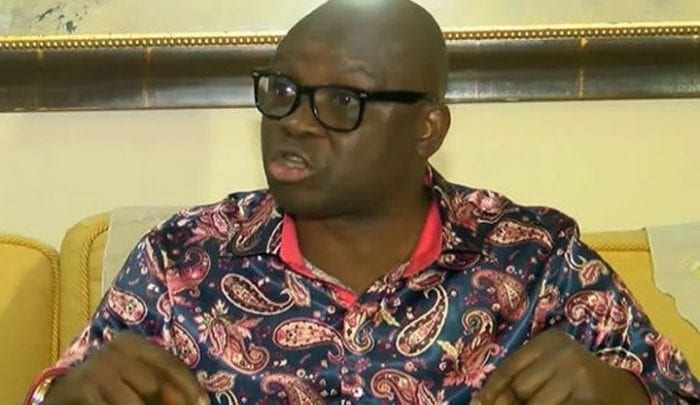 Former Governor of Ekiti State, Ayodele Fayose has reacted to a statement from the Senate President, Ahmed Lawan, calling on Nigerians to stand with/support President Muhammadu Buhari in celebration of his 78th birthday.
Fayose, in a series of tweets on Thursday, described the statement as 'Funny' adding that Nigerians cannot stand with a man that has 'inflicted' pains on them.
"Funny that the Senate President, Ahmad Lawan, is asking Nigerians to keep standing with President Buhari. How can Nigerians stand with a man who is inflicting pains on them?"
"A man under whose leadership Nigerians are being killed and kidnapped daily and has not raised a finger?"
"Nigerians can't stand with Buhari anymore. While I am are not against congratulating President Buhari on his disputable 78 years, I reject such call from the Senate President that Nigerians should stand with the President.  It is such an unfair call.",he wrote.