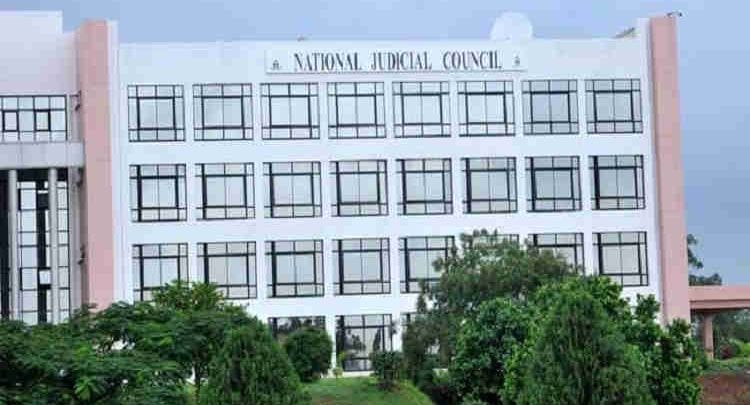 Acting President of the Customary Court of Appeal, Francis Chukwuma Abosi, has been suspended by the National Judicial Council (NJC).
In a statement sent to POLITICS NIGERIA on Friday by Soji Oye, the Director of Information of the council, Aliyu Musa Liman, a judge of Bauchi State High Court, has also been suspended by the council.
According to Oye, both judges were suspended for judicial misconduct pending the approval of the recommendation for their compulsory retirement by their state governors.
Oye said the council has recommended Abosi for compulsory retirement following the falsification of his age and his date of birth from 1950 to 1958.
He said: "Findings showed that he was supposed to have retired in November 2015 when he clocked the mandatory retirement age of Sixty five (65) years.
"Council decided to recommend for his compulsory retirement to governor Hope Uzodinma of Imo State and to also deduct the salaries he had earned from November 2015 to date from his retirement benefit."
Oye said the council has also recommended the compulsory retirement of Liman for failing to deliver judgment in a case for over four years.
"Musa Liman was recommended to the Bauchi State Governor, Bala Mohammed for compulsory retirement pursuant to the findings by the council for his failure to deliver judgement in suit No BA/100/2010, between Abubakar Isa and Sheik Tahir Usman Bauchi within the three months period stipulated by the 1999 constitution of the federal republic of Nigeria," Oye said.
"Council viewed his lordship's failure to deliver judgement for nearly four years as a misconduct, contrary to section 292 (1)(b) of the constitution of the federal republic of Nigeria, 1999, as amended and rules 1.3 and 3.7 of the 2016 revised code of conduct for judicial officers of the federal republic of Nigeria."