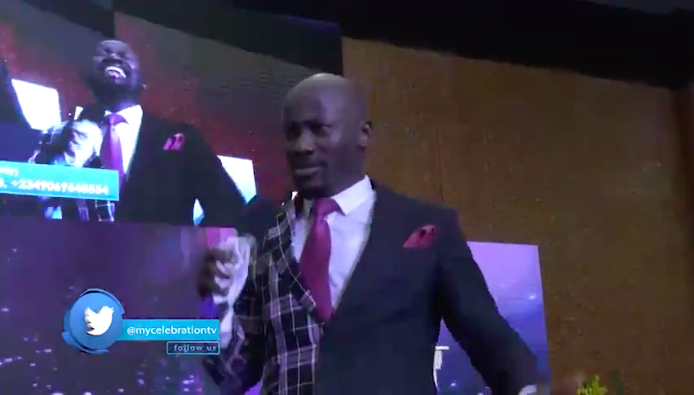 Nigerian televangelist and the senior pastor and general overseer of Omega Fire Ministries International, Apostle Johnson Suleman has appealed to the Nigerian government to allow pastors to visit isolation centres to pray/heal COVID-19 patients.
Suleman, during a recent sermon, reacted to comments from several Nigerians that pastors have refused to go and 'heal' COVID-19 patients. He pointed out that pastors needed the permission/approval of the Government before they can visit any isolation centre. In his words;
"There is a virus in town and people say, where is the church? where are the Christians?..and I have said this clearly, If the government will permit us to go to isolation centres to go and pray for Coronavirus patients, please permit us, allow us to go there.
"That is why there are men of God. If you are really anointed to pray for the sick, this is the time. This is the time because what is holding the world is sickness. So, we are begging the government, we are begging them, Permit us!"
"That is the only wat we can reduce this nonsense. because it will increase every day, there are people with the gift of healing. God has gifted them to pray for the sick, it's not fake, It's not a gimic, It's not arranged, it's there in them," he said.
He also added that he is not claiming that pastors can heal all the Coronavirus patients in Nigeria.
"We are not telling you we can heal everybody but by the time we are through with prayer, you will see a significant difference. If they are 20 at least 18 will be cleared". he said.