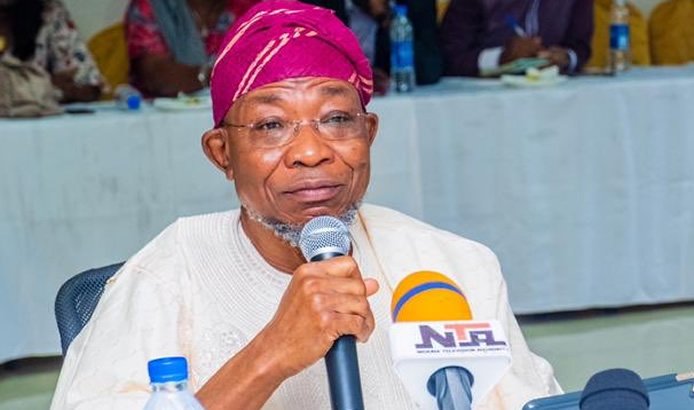 The Minister for Interior, Rauf Aregbesola has disclosed that with the introduction of Enhanced e-Passport, racketerring and corruption in the process of procuring International passports is over Nigeria.
POLITICS NIGERIA reports that Aregbesola made the disclosure when he unveiled the Enhanced E-passport in the South East and commissioning of the passport production centre at Enugu State on Thursday.
"The touts are against you and against the system. There is no gain again in passport racketeering and very soon we will make the filling processing electronic. This is to curb corruption and crime. A new face has come in passport processing. You don't need any help except you are an illiterate. It can be done with phones and very soon you can track your application to know where it is," Aregbesola said.
He therefore urged Nigerians to brand anybody requesting for money to process passports for them as thieves and should be treated as such.
Speaking at the event, Governor Ifeanyi Ugwuanyi expressed the state government's happiness with the ministry of Interior to ensure passports become available.