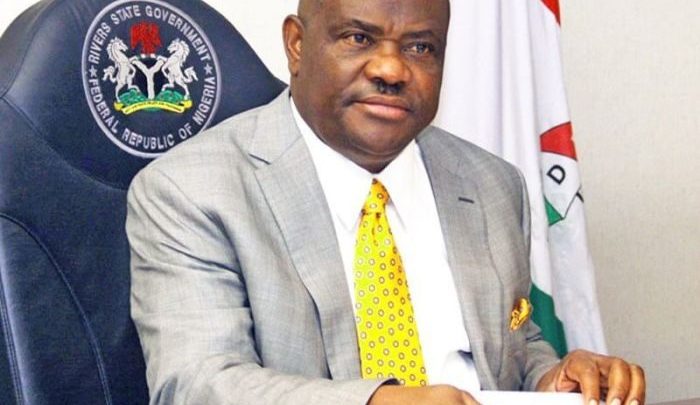 The Executive Governor of Rivers State, Nyesom Wike, has blamed President Muhammadu Buhari for the alleged division in the country.
Speaking at an event on Thursday to mark Nigeria's 60th Independence Day celebration at the Government House, Port Harcourt, Wike noted that the country is now experiencing division along region, ethnicity, and religion which the country last recorded since the civil war.
The governor said to put Nigeria on the path of progressive growth, the rule of law, a fraud-proof electoral system, effective neutrality of law enforcement agencies and independence of the judiciary should be put in place.
He added that the principles that guided the political, social, and economic relations between the central government and the regions have been eroded.
Wike urged the federal government to bring those principles such as effective democracy, regional autonomy and fiscal federalism back to bring a good relationship with the various regions in the country.
He said: "No one part or region was deliberately denied against what was due to it. No ethnic nationality was politically and economically favoured unduly above all others by the central government.
"Under this arrangement, Nigeria thrived on a peaceful and progressive path. Unfortunately, the fundamental principles of negotiated constitutional regional autonomy and federal government were blatantly jettisoned.
"Never in our history since the end of the civil war have Nigerians been so divided, despondent and distressed with prognosis that clearly points to the fact that the cracks are getting deeper in the much-strained, abused and debased walls that have managed to hold this nation together.
"As things stand now no one can really predict the future survival of this nation if we continue to maintain this nebulous, rigged and generally rejected federal system through corruption, repression and the abuse of both legitimate and illegitimate state institutions."