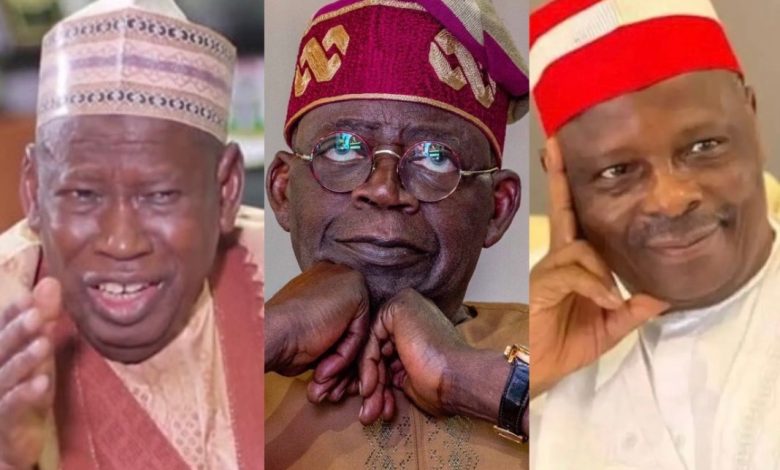 Senator Rabiu Kwankwaso has slammed his political opponent, Abdullahi Ganduje, saying he is a liability to the All Progressives Congress (APC) and cannot win the election for President Bola Ahmed Tinubu in 2027.
The national leader of the New Nigeria People's Party (NNPP) and its presidential candidate in the last February elections was reacting to the remarks credited to Ganduje, calling him a serial loser on Wednesday.
A statement by the NNPP's National Publicity Secretary, Hon. Yakubu Shendam, said with all the alleged scandals surrounding Ganduje, he should not be taken seriously by any right-thinking Nigerian.
Part of the statement read:
"The scandals have done irreparable damage to Ganduje, and he will not be able to deliver Tinubu and APC in 2027. With Ganduje as head, APC is already a dead party.
"Take it or leave it, Ganduje is a liability to Tinubu, a liability to his party APC and a liability to the country, and I can bet that with Ganduje as the national chairman, President Bola Tinubu is going to lose the 2027 presidential election because Nigerians will not vote for him.
"Tinubu will regret allowing Nigerians to see him through the face of Ganduje for working closely with a treacherous character."
The statement further indicated that Ganduje has never won an election in his entire life except the one Kwankwaso delivered for him as governor in 2015 on a platter of gold.
"Every Nigerian knows the story behind the only election he claimed to have won in 2019. It was yet another election he lost woefully," the statement added.