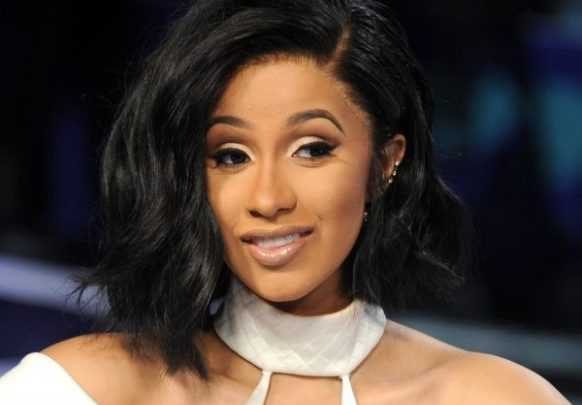 American rapper Cardi B says she would be filing for Nigerian citizenship after the US airstrike in Iran.
Yesterday, American President, Donald Trump ordered an airstrike in Iran which resulted to the dead of a top Iranian commander, Maj. Gen. Qassim Suleimani.
The airstrike has led to heated reactions on various social media platforms with keyword #WorldWarThree labeled for it.
Many including some US lawmakers have condemned the outright attack fearing that a retaliation by Iran might degenerate into a full-blown war.
Following the trend with a meme, Cardi B said:
Naaaaa these memes are fuckin but shit ain't no joke ! Specially being from New York .Its sad this man is putting Americans live in danger.Dumbest move Trump did till date …I'm filing for my Nigerian citizenship.
Reacting, several Nigerians on the social media platform, Twitter showed their happiness, promising the singer of a better stay.
Personal assistant on new media to President Muhammadu Buhari, Bashir Ahmad, also reacted to Cardi B's tweet. The presidential aide tweeted that Cardi B's choice of Nigeria has put an end to the unending rivalry between the country and its West African neighbour, Ghana.
He tweeted:
Nigeria vs Ghana, case closed.
It could also be recalled that when Cardi B visited Nigeria in December 2019, she adopted a Nigerian name, Chioma B. She later stated that she missed the country in a tweet shortly after she left.
Meanwhile, Iran's supreme leader, Ayatollah Ali Khamenei, via his official website vowed to revenge for the killing of Maj. Gen. Suleimani, saying that "harsh revenge awaits the criminals" involved.