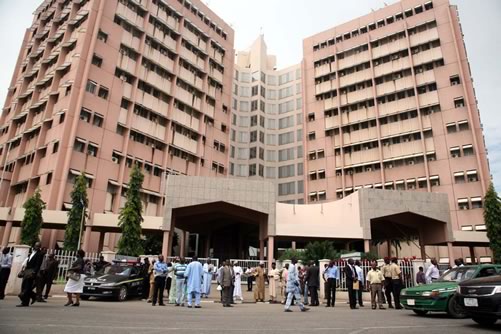 Contractors and other service providers across all Ministries, Departments and Agencies (MDA) might find things challenging as the Federal Government has put all payments accrued to them on hold, POLITICS NIGERIA has learned.
The directive from the presidency was due to arbitrary last-minute payment by some government officials and malfunction of the Government Integrated Financial Management Information System ( GIFMIS).
Some public officers of the last government were said to have been authorising arbitrary payments to themselves and their cronies, which raised concerns among the civil servants.
Sources revealed that a particular former minister who was involved in a controversial project at the twilight of the Buhari administration was said to have approved a whooping N2 billion for a project's logo.
That payment was considered very outrageous by those familiar with the project. Still, it could not stop the affected former minister, who was said to have always bragged about his closeness to those in power then.
Some similar payments were being processed before the directive to stop all costs from the GIFMIS, the federal government public finance management solution.
On the challenges with the GIFMIS platform, sources said that it was malfunctioning with duplicated payments on single transactions in some cases.
Sometimes, when payment was initiated, the beneficiary account could be paid twice or thrice.
On the other hand, a payment could be initiated on the platform, but the beneficiary might not receive any money.
With the presidency's approval, the situation forced top officials of the Federal Ministry of Finance to stop all payments until the platform is fixed.