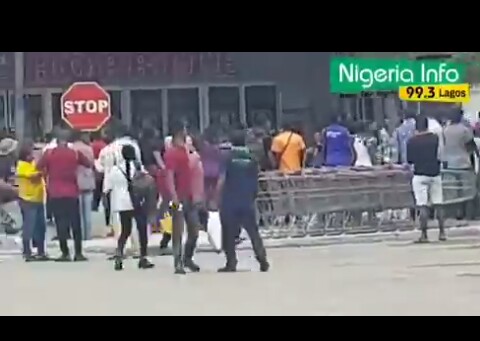 Following the recent spate of Xenophobic attacks in South-Africa, Nigerian Immigrants have armed themselves with Cutlasses and various weapons in self-defence.
South-Africa has been making headlines over the past few days following the resurgence of xenophobic attacks on Immigrants especially Nigerians and Zimbabweans. Several videos of South-Africans killing foreigners and burning, looting their shops have elicited wide-spread condemnation.
In response to this, Nigerians and some other foreigners in the country have decided to arm themselves and fight back. Below is a video of some Nigerians collecting sharp cutlasses and other dangerous objects from the boot of a saloon car, threatening to retaliate.
Watch the footage below;