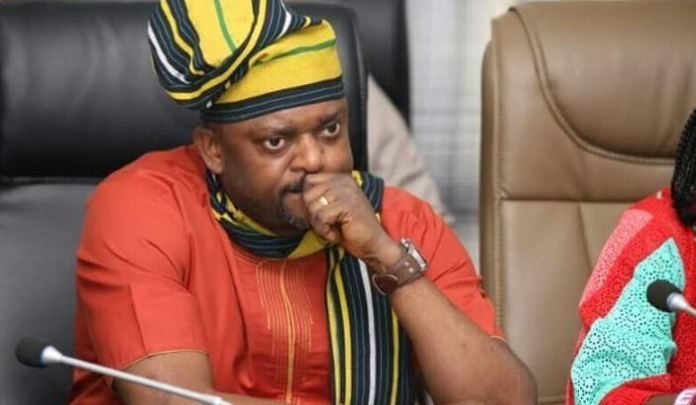 Contrary to reports making rounds that an aide to the Governor of Kogi State, Edward Onoja was arrested by officers of the Department of State Security Services, DSS, It was gathered that Onoja was allegedly picked up by the Federal Special Anti-robbery Squad, FSARS.
According to Leading Reporters, SARS picked Onoja after arresting some hoodlums with a lorry laden with what was said to be firearms and tracking devices, allegedly linked to Mr. Edward Onoja.
Onoja allegedly imported different tracking devices from Germany to the tune of N3.4billion. The tracking devices would be used to hack the phone numbers and monitor the locations of those believed to be antagonizing Yahaya Bello's second term bid.
The newspaper reports that the lorry load of arms which contains AK47, pump actions and mini-machine guns were illegally imported into Nigeria to allegedly prosecute Yahaya Bello's second term bid.
Meanwhile, it has been alleged that Bello is making frantic efforts to ensure that the case does not see the light of the day. He was alleged to have claimed that the said firearms and tracking devices were imported to be distributed to Nigeria Police, DSS and the State Vigilante Services to boost security in Kogi State.
SOURCE: https://www.leadingreporters.com/exclusive/sars-not-dss-behind-edward-onojas-arrest-for-importation-of-ak47-tracking-devices/