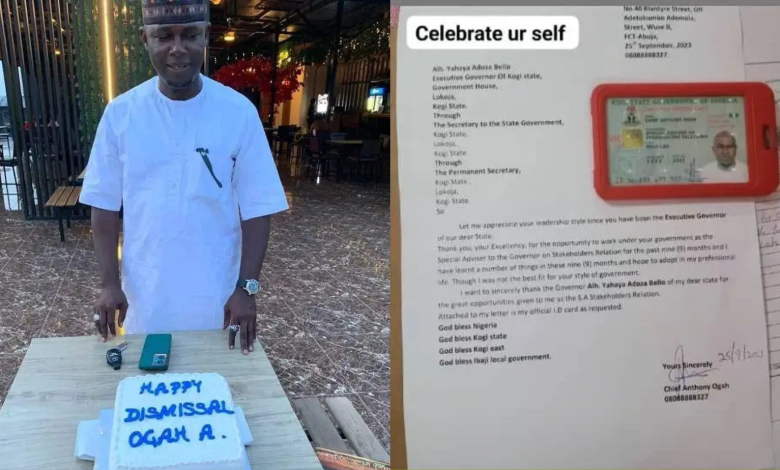 Tony Ogah, a former special adviser to Governor Yahaya Bello of Kogi state on stakeholder relations, has celebrated his dismissal with enthusiasm, cakes, and well-wishers.
The state government announced the abrupt termination of Mr Ogah's appointment recently.
Sources close to the government revealed that Ogah's refusal to carry out specific questionable assignments or instructions issued by the state government was why he was sacked.
The instructions were said to be against the interests of the people of Kogi state.
In a statement released after his removal, he made it clear that he chose not to participate in any actions that would oppress the already marginalized citizens of the state.
"I am for the people, and I will not join in oppressing the already suppressed people," Ogah declared.
Images and videos online depict Ogah cutting a celebratory cake, surrounded by well-wishers who cheered him on in solidarity.