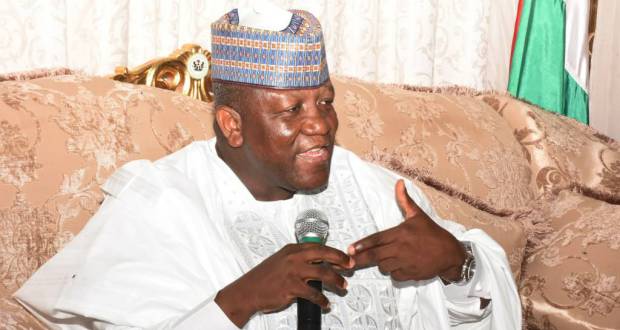 Former governor of Zamfara State, Abdulaziz Yari says he is ready to contest for the All Progressives Congress (APC) national chairman' seat should it be zoned to the North.
In an interview with reporters on Saturday, Yari said as the former Chairman of the Nigeria Governors' Forum (NGF), he has the experience to lead the party.
The former governor added that the ongoing reforms in APC will help avoid the challenges the party faced before the 2019 general election.
He said: "Well, the issue of chairmanship, it depends on how the leaders sit down and look at it. It also depends on how the zoning is decided.
"If the zoning is decided in favour of the North-West, I believe I am one of the potentials that can be used. Otherwise, it is not something that we can say is zoned to South-West, South-South, South-East or elsewhere.
"So, if it is zoned to the North, definitely I am one of the potentials. I will run for APC chairmanship. If not, I am still a party man."
The APC chieftain also noted that he expects power to shift to the South after the expiration of President Muhammadu Buhari's tenure.
He said: "As we have seen the nature of how our presidency will look like, it has to go South. The chairmanship may likely as well come to the North in preparation for that.
"Of course, that is how things are supposed to be."
On the allegation that he breached COVID-19 guidelines at the Aminu Kano International Airport in Kano, he said there was no such incident.
He said he was expecting an apology from the Federal Airport Authority of Nigeria (FAAN) for accusing him of what he did not do.