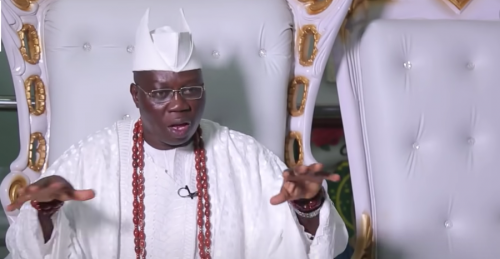 Gani Adams, the Aare Onakakanfo of Yorubaland, on Thursday, insisted that Nigeria's progress is tied to regionalism.
Speaking at the annual summit of the Oodua Progressives Union (OPU), African chapter, Adams expressed worry that the trajectory of the Nigerian nation since independence in its 1960 had triggered growing concerns from the various ethnic nationalities that make up the nation.
POLITICS NIGERIA reports that the summit held via Zoom; it was titled: "The struggle for nation building".
"In Nigeria for example, there are some factors that hindered the struggle for nation building. And some of these factors include poor justice system, bad leadership, poor legislation and corruption," Adams bemoaned.
"But to save Nigeria, we must go back to regionalism where all the federating units grow and develop at their own pace.We must also discourage regional and religious sentiment as it affects the process of nation building. We must rid the country of corrupt leaders," he said.