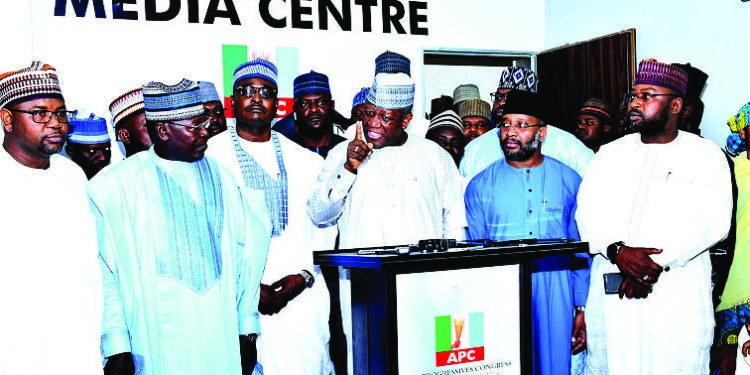 Justice John Okoro has awarded the cost of N280 million against the All Progressives Congress for challenging the Supreme Court judgment on the Zamfara governorship election.
Robert Clarke, a senior lawyer, filed the application on behalf of the APC faction led by a former Zamfara Governor, Abdulaziz Yari.
The apex court announced this after dismissing the APC's application to review its verdict on Zamfara gubernatorial election on Friday.
The Supreme Court had earlier nullified the victory of the candidates of the All Progressive Congress (APC) at the 2019 general elections held in the State.
With one out of seven justices dissenting, the court, led by the Chief Justice of Nigeria, Tanko Mohammed, held that the application by the APC is an abuse of court process.
However, Justice John Okoro said the apex court lacked the jurisdiction to review its own judgement.
"The finality of the Supreme Court is sealed. The application is a gross abuse of the court process, it is frivolous. The application is hereby dismissed," he read.
He then awarded the cost of N2 million against the appellant to be paid to the first to 140th respondents.